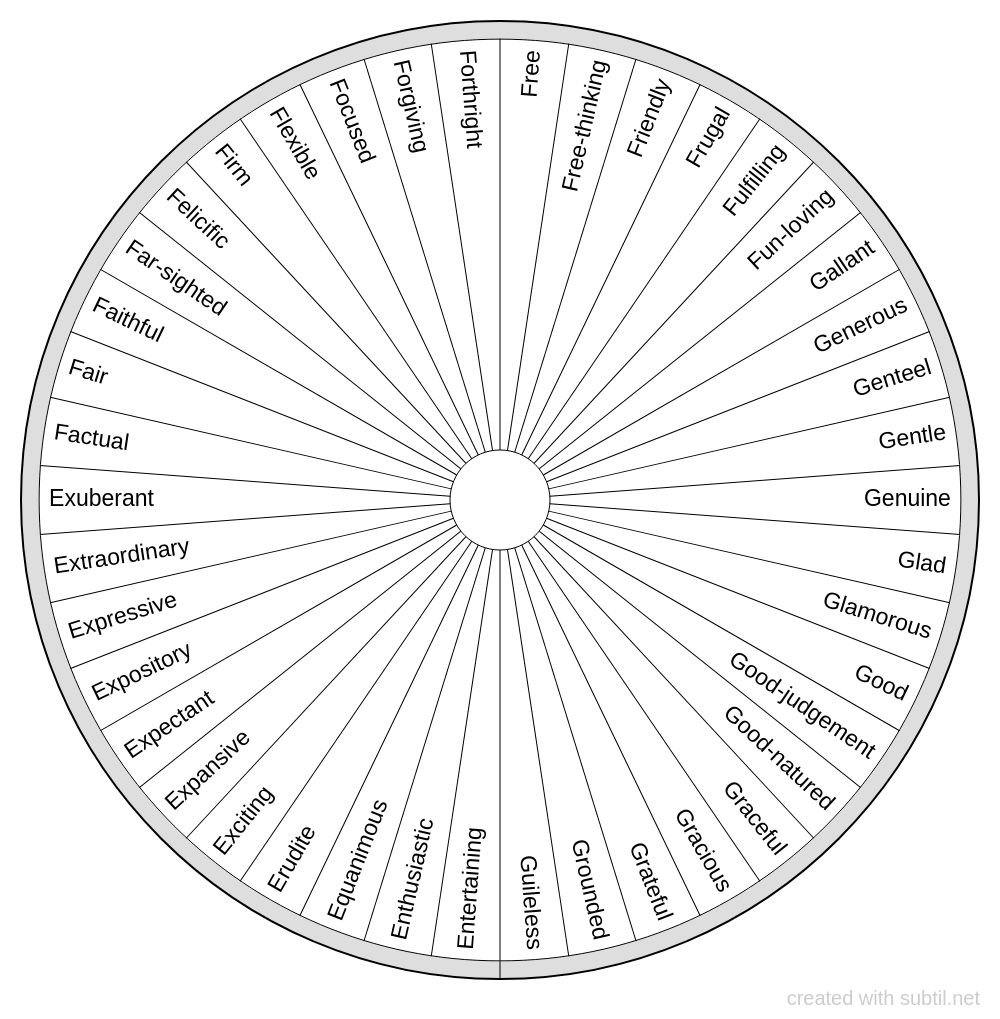 Positive personality traits 4
Updated the charts from a year ago by adding new words and corrected errors.
Classified in : Dowsing
Display the contents of the chart
Group

New group 1 Entertaining
Enthusiastic
Equanimous
Erudite
Exciting
Expansive
Expectant
Expository
Expressive
Extraordinary
Exuberant
Factual
Fair
Faithful
Far-sighted
Felicific
Firm
Flexible
Focused
Forgiving
Forthright
Free
Free-thinking
Friendly
Frugal
Fulfilling
Fun-loving
Gallant
Generous
Genteel
Gentle
Genuine
Glad
Glamorous
Good
Good-judgement
Good-natured
Graceful
Gracious
Grateful
Grounded
Guileless

Linked charts
The following charts are in the same theme as chart "Positive personality traits 4", they will bring you additional answers to deepen your research.

offers a biometer generator and a space to share dowsing charts.
All the charts available on the site can be downloaded and printed
💙 Thanks to all users for this wonderful comm'one!