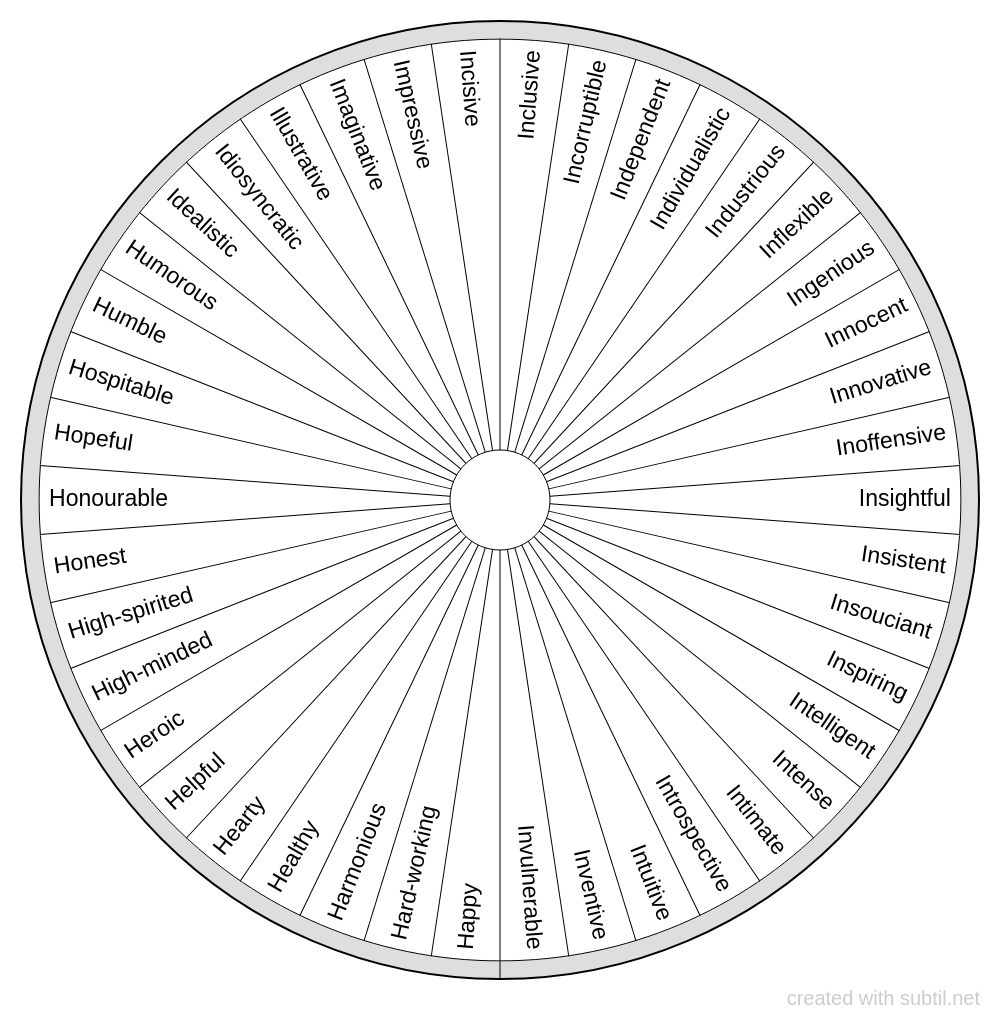 Positive personality traits 5
Updated the charts from a year ago by adding new words and corrected errors.
Classified in : Dowsing
Display the contents of the chart
Group

New group 1 Happy
Hard-working
Harmonious
Healthy
Hearty
Helpful
Heroic
High-minded
High-spirited
Honest
Honourable
Hopeful
Hospitable
Humble
Humorous
Idealistic
Idiosyncratic
Illustrative
Imaginative
Impressive
Incisive
Inclusive
Incorruptible
Independent
Individualistic
Industrious
Inflexible
Ingenious
Innocent
Innovative
Inoffensive
Insightful
Insistent
Insouciant
Inspiring
Intelligent
Intense
Intimate
Introspective
Intuitive
Inventive
Invulnerable

Linked charts
The following charts are in the same theme as chart "Positive personality traits 5", they will bring you additional answers to deepen your research.

offers a biometer generator and a space to share dowsing charts.
All the charts available on the site can be downloaded and printed
💙 Thanks to all users for this wonderful comm'one!