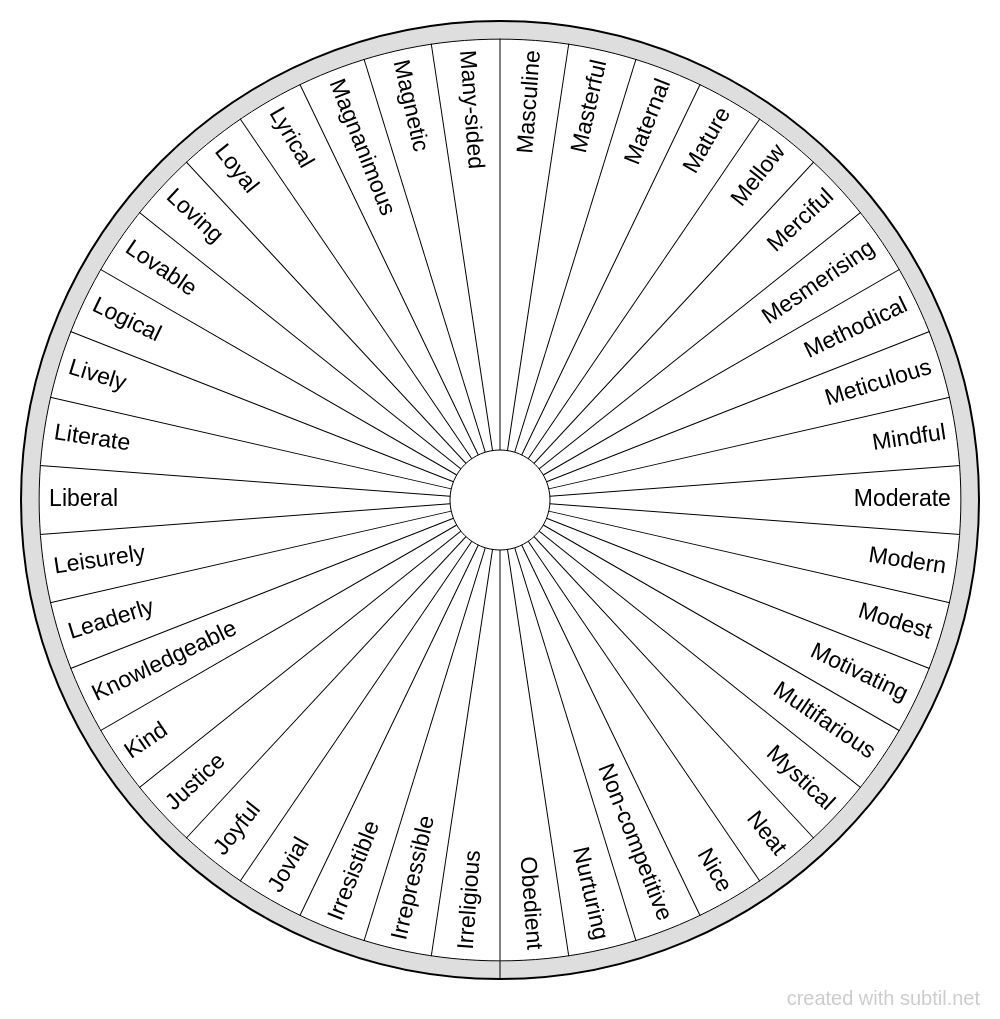 Positive personality traits 6
Updated the charts from a year ago by adding new words and corrected errors.
Classified in : Dowsing
Display the contents of the chart
Group

New group 1 Irreligious
Irrepressible
Irresistible
Jovial
Joyful
Justice
Kind
Knowledgeable
Leaderly
Leisurely
Liberal
Literate
Lively
Logical
Lovable
Loving
Loyal
Lyrical
Magnanimous
Magnetic
Many-sided
Masculine
Masterful
Maternal
Mature
Mellow
Merciful
Mesmerising
Methodical
Meticulous
Mindful
Moderate
Modern
Modest
Motivating
Multifarious
Mystical
Neat
Nice
Non-competitive
Nurturing
Obedient

Linked charts
The following charts are in the same theme as chart "Positive personality traits 6", they will bring you additional answers to deepen your research.

offers a biometer generator and a space to share dowsing charts.
All the charts available on the site can be freely downloaded and printed
💙 Thanks to all users for this wonderful comm'one!