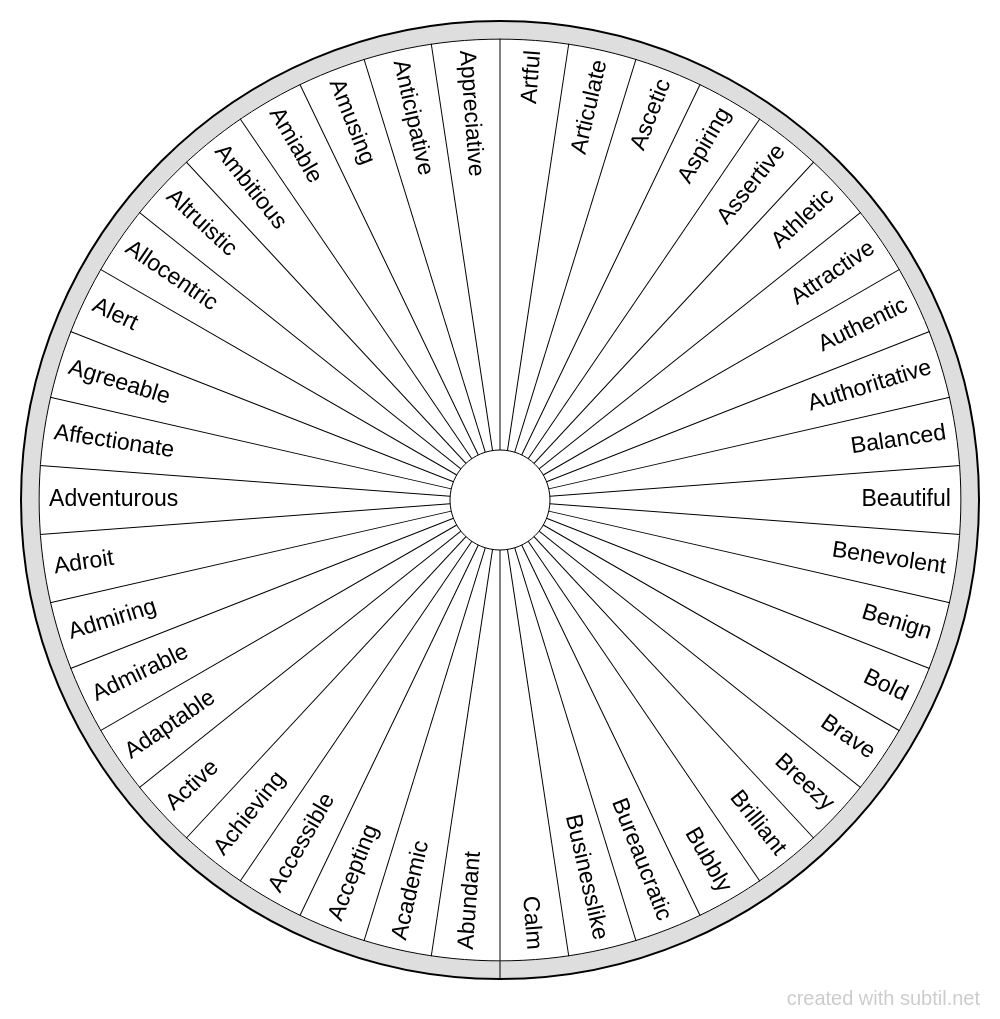 Positive personality traits 1
Updated the charts from a year ago by adding new words.
Classified in : Dowsing
Display the contents of the chart
Group

New group 1 Abundant
Academic
Accepting
Accessible
Achieving
Active
Adaptable
Admirable
Admiring
Adroit
Adventurous
Affectionate
Agreeable
Alert
Allocentric
Altruistic
Ambitious
Amiable
Amusing
Anticipative
Appreciative
Artful
Articulate
Ascetic
Aspiring
Assertive
Athletic
Attractive
Authentic
Authoritative
Balanced
Beautiful
Benevolent
Benign
Bold
Brave
Breezy
Brilliant
Bubbly
Bureaucratic
Businesslike
Calm

Linked charts
The following charts are in the same theme as chart "Positive personality traits 1", they will bring you additional answers to deepen your research.

offers a biometer generator and a space to share dowsing charts.
All the charts available on the site can be freely downloaded and printed
💙 Thanks to all users for this wonderful comm'one!