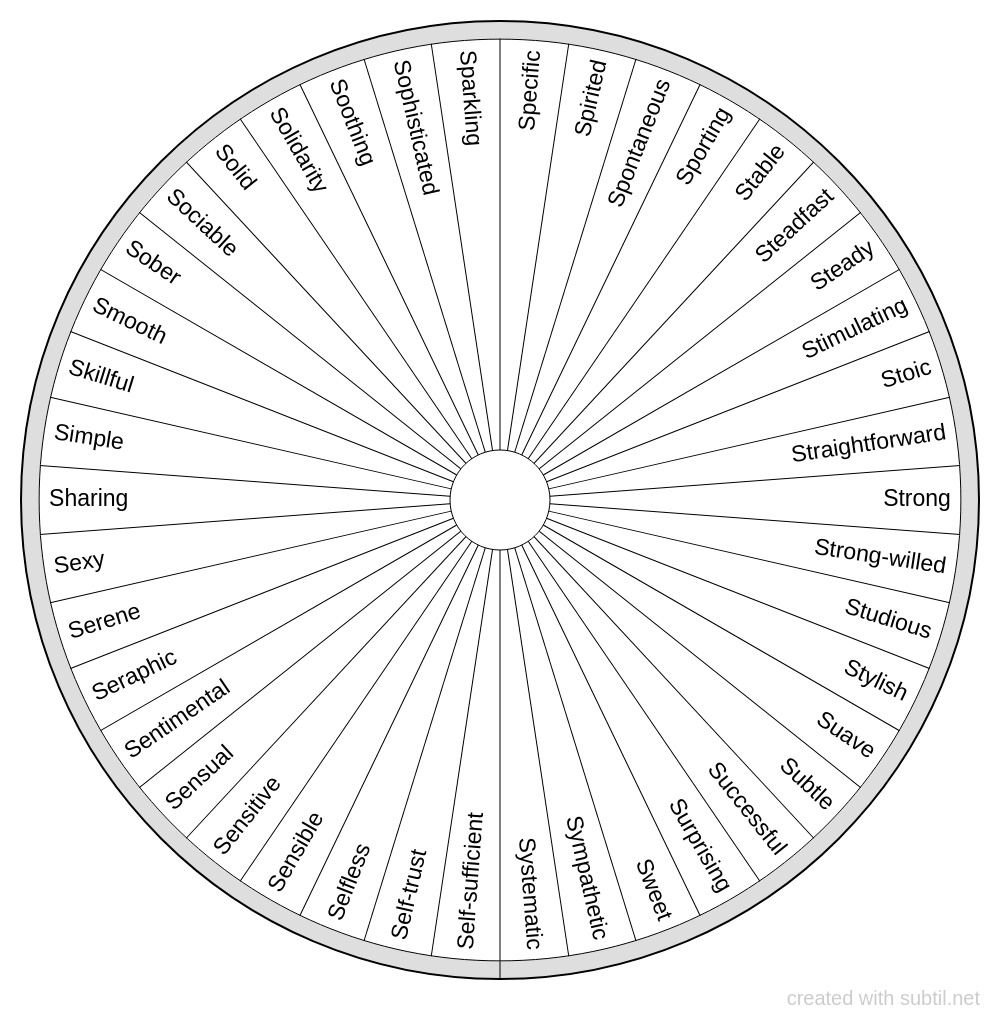 Positive personality traits 9
Updated the charts from a year ago by adding new words and corrected errors.
Classified in : Dowsing
Display the contents of the chart
Group

New group 1 Self-sufficient
Self-trust
Selfless
Sensible
Sensitive
Sensual
Sentimental
Seraphic
Serene
Sexy
Sharing
Simple
Skillful
Smooth
Sober
Sociable
Solid
Solidarity
Soothing
Sophisticated
Sparkling
Specific
Spirited
Spontaneous
Sporting
Stable
Steadfast
Steady
Stimulating
Stoic
Straightforward
Strong
Strong-willed
Studious
Stylish
Suave
Subtle
Successful
Surprising
Sweet
Sympathetic
Systematic

Linked charts
The following charts are in the same theme as chart "Positive personality traits 9", they will bring you additional answers to deepen your research.

offers a biometer generator and a space to share dowsing charts.
All the charts available on the site can be freely downloaded and printed
💙 Thanks to all users for this wonderful comm'one!