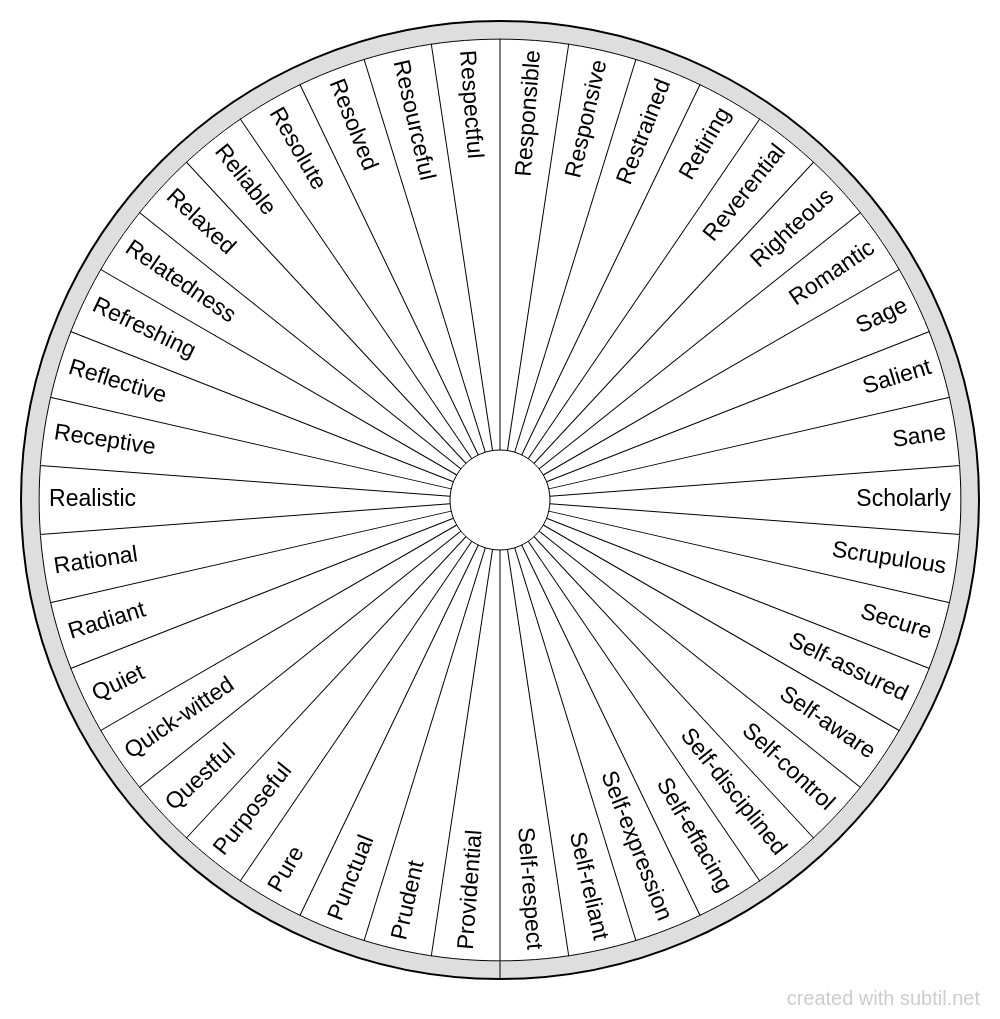 Positive personality traits 8
Updated the charts from a year ago by adding new words and corrected errors.
Classified in : Dowsing
Display the contents of the chart
Group

New group 1 Providential
Prudent
Punctual
Pure
Purposeful
Questful
Quick-witted
Quiet
Radiant
Rational
Realistic
Receptive
Reflective
Refreshing
Relatedness
Relaxed
Reliable
Resolute
Resolved
Resourceful
Respectful
Responsible
Responsive
Restrained
Retiring
Reverential
Righteous
Romantic
Sage
Salient
Sane
Scholarly
Scrupulous
Secure
Self-assured
Self-aware
Self-control
Self-disciplined
Self-effacing
Self-expression
Self-reliant
Self-respect

Linked charts
The following charts are in the same theme as chart "Positive personality traits 8", they will bring you additional answers to deepen your research.

offers a biometer generator and a space to share dowsing charts.
All the charts available on the site can be downloaded and printed
💙 Thanks to all users for this wonderful comm'one!