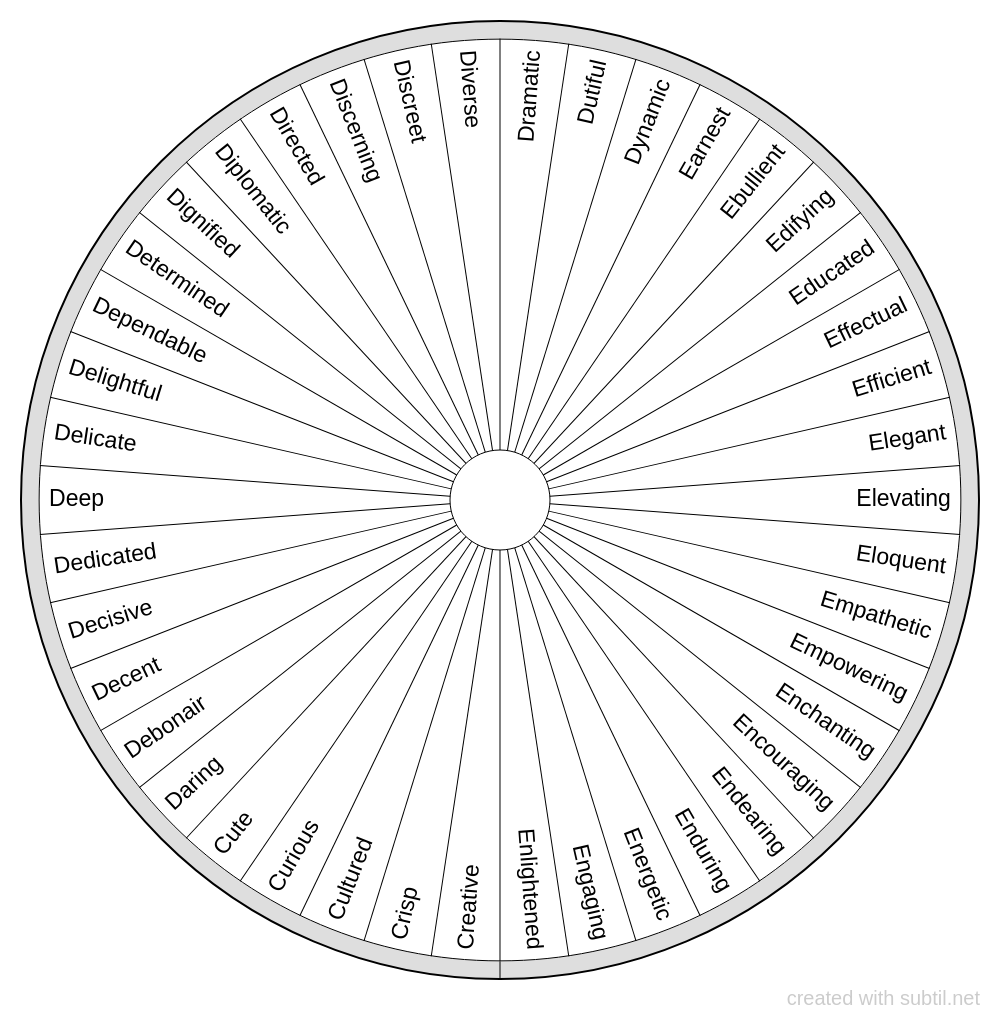 Positive personality traits 3
Updated the charts from a year ago by adding new words and corrected errors.
Classified in : Dowsing
Display the contents of the chart
Group

New group 1 Creative
Crisp
Cultured
Curious
Cute
Daring
Debonair
Decent
Decisive
Dedicated
Deep
Delicate
Delightful
Dependable
Determined
Dignified
Diplomatic
Directed
Discerning
Discreet
Diverse
Dramatic
Dutiful
Dynamic
Earnest
Ebullient
Edifying
Educated
Effectual
Efficient
Elegant
Elevating
Eloquent
Empathetic
Empowering
Enchanting
Encouraging
Endearing
Enduring
Energetic
Engaging
Enlightened

Linked charts
The following charts are in the same theme as chart "Positive personality traits 3", they will bring you additional answers to deepen your research.

offers a biometer generator and a space to share dowsing charts.
All the charts available on the site can be freely downloaded and printed
💙 Thanks to all users for this wonderful comm'one!