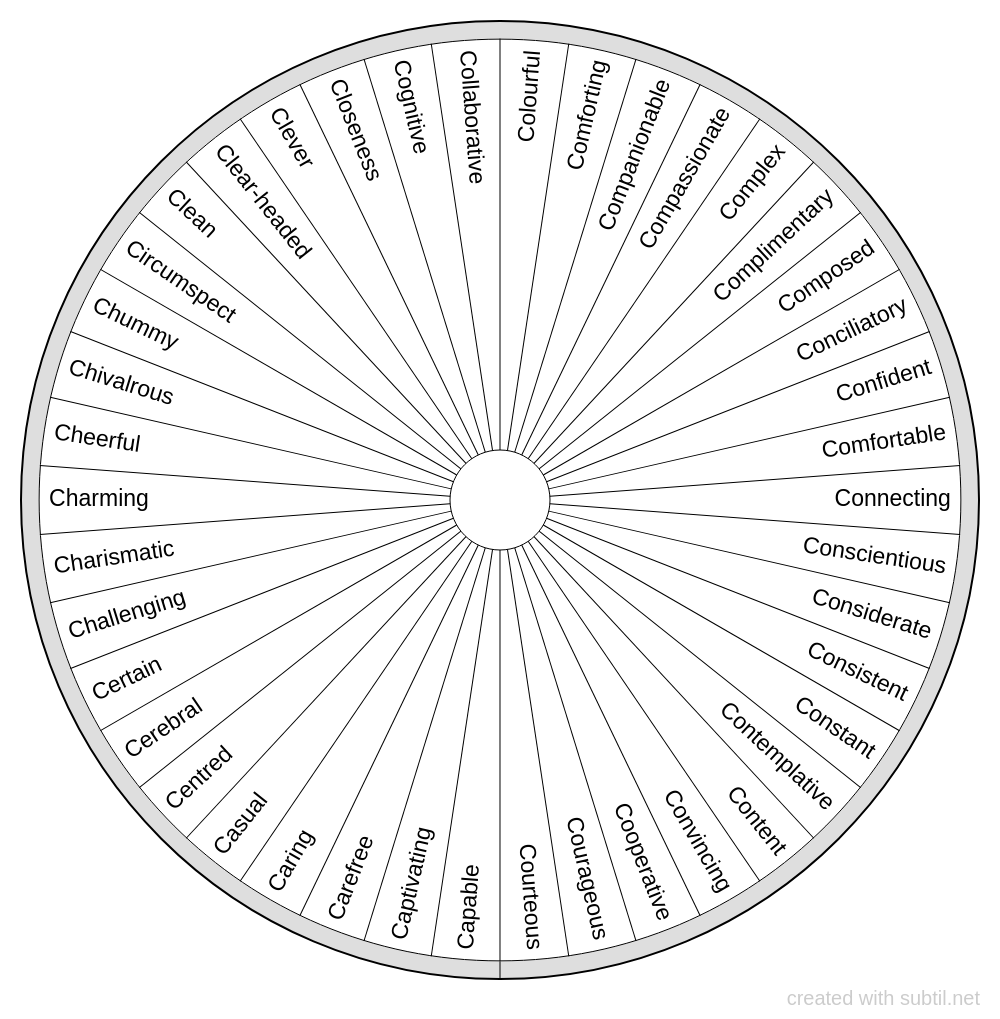 Positive personality traits 2
Updated the charts from a year ago by adding new words.
Classified in : Dowsing
Display the contents of the chart
Group

New group 1 Capable
Captivating
Carefree
Caring
Casual
Centred
Cerebral
Certain
Challenging
Charismatic
Charming
Cheerful
Chivalrous
Chummy
Circumspect
Clean
Clear-headed
Clever
Closeness
Cognitive
Collaborative
Colourful
Comforting
Companionable
Compassionate
Complex
Complimentary
Composed
Conciliatory
Confident
Comfortable
Connecting
Conscientious
Considerate
Consistent
Constant
Contemplative
Content
Convincing
Cooperative
Courageous
Courteous

Linked charts
The following charts are in the same theme as chart "Positive personality traits 2", they will bring you additional answers to deepen your research.

offers a biometer generator and a space to share dowsing charts.
All the charts available on the site can be freely downloaded and printed
💙 Thanks to all users for this wonderful comm'one!