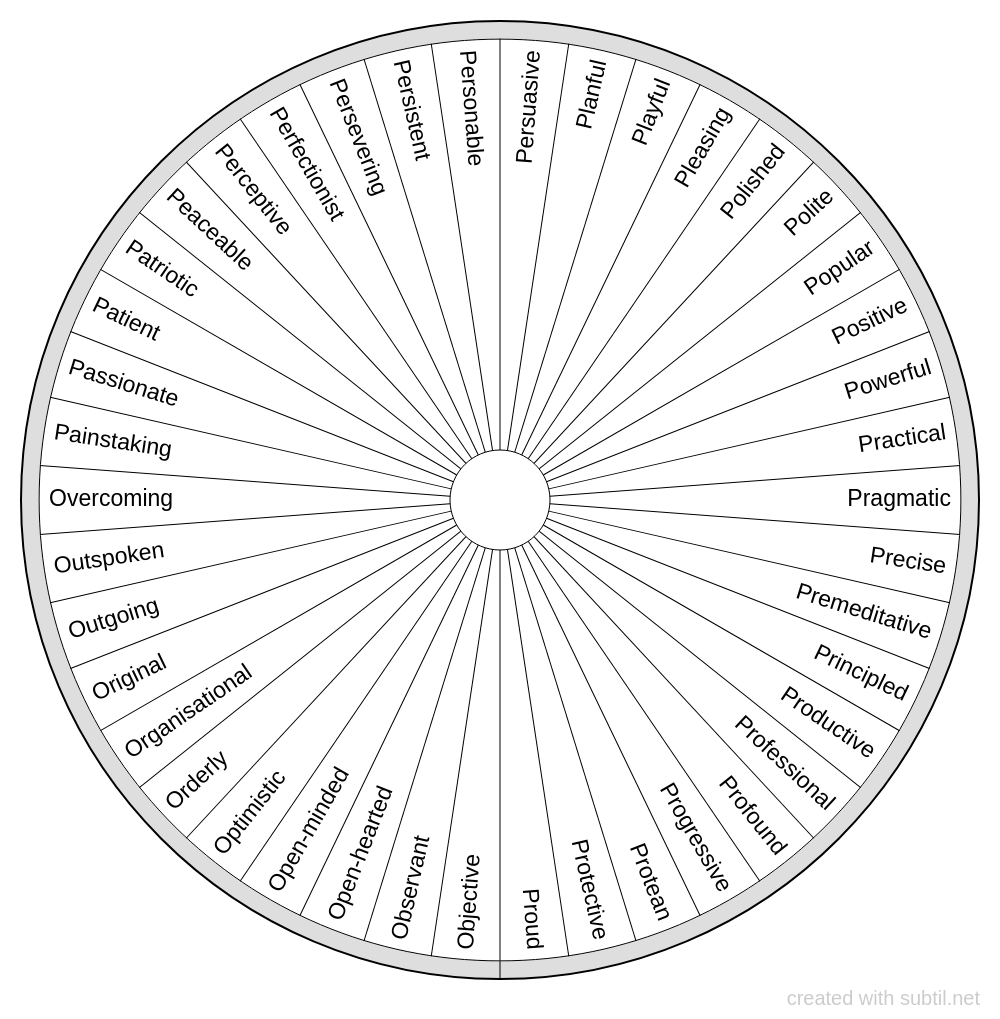 Positive personality traits 7
Updated the charts from a year ago by adding new words and corrected errors.
Classified in : Dowsing
Display the contents of the chart
Group

New group 1 Objective
Observant
Open-hearted
Open-minded
Optimistic
Orderly
Organisational
Original
Outgoing
Outspoken
Overcoming
Painstaking
Passionate
Patient
Patriotic
Peaceable
Perceptive
Perfectionist
Persevering
Persistent
Personable
Persuasive
Planful
Playful
Pleasing
Polished
Polite
Popular
Positive
Powerful
Practical
Pragmatic
Precise
Premeditative
Principled
Productive
Professional
Profound
Progressive
Protean
Protective
Proud

Linked charts
The following charts are in the same theme as chart "Positive personality traits 7", they will bring you additional answers to deepen your research.

offers a biometer generator and a space to share dowsing charts.
All the charts available on the site can be freely downloaded and printed
💙 Thanks to all users for this wonderful comm'one!