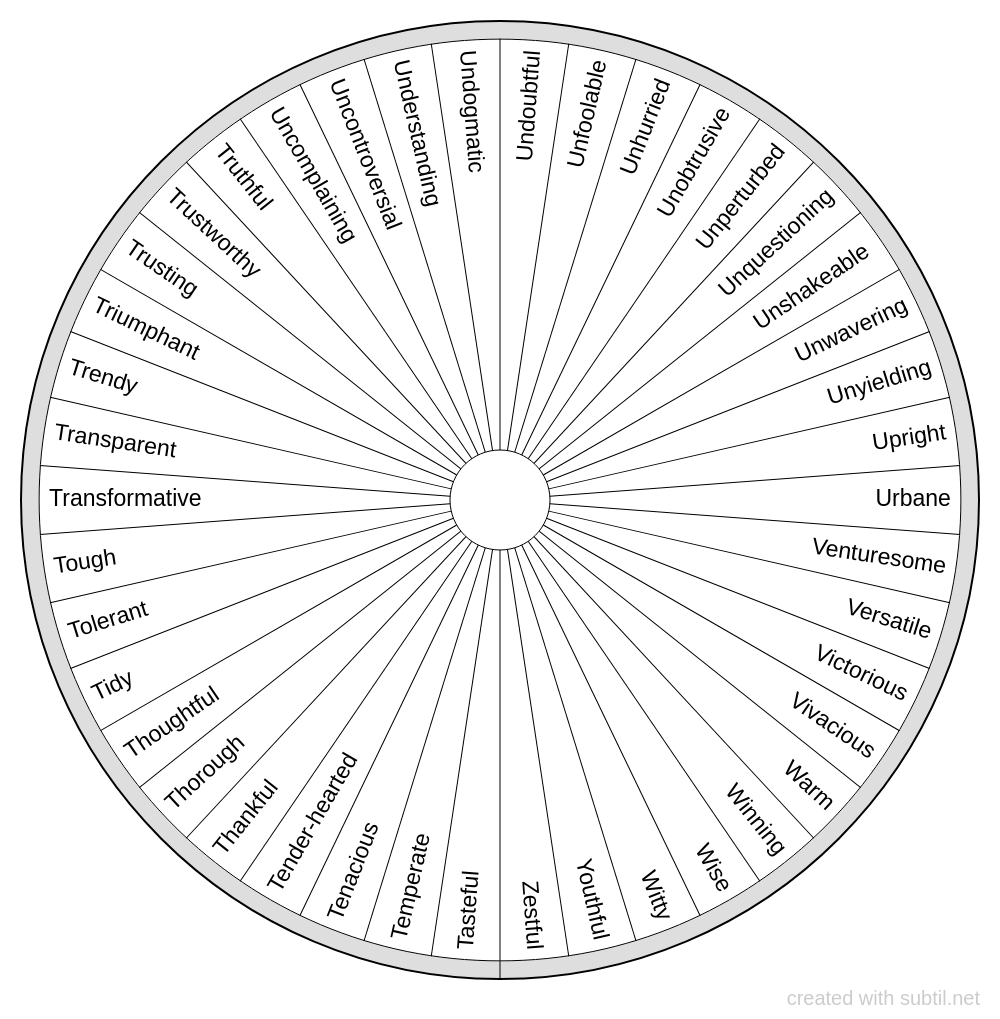 Positive personality traits 10
Updated the charts from a year ago by adding new words and corrected errors.
Classified in : Dowsing
Display the contents of the chart
Group

New group 1 Tasteful
Temperate
Tenacious
Tender-hearted
Thankful
Thorough
Thoughtful
Tidy
Tolerant
Tough
Transformative
Transparent
Trendy
Triumphant
Trusting
Trustworthy
Truthful
Uncomplaining
Uncontroversial
Understanding
Undogmatic
Undoubtful
Unfoolable
Unhurried
Unobtrusive
Unperturbed
Unquestioning
Unshakeable
Unwavering
Unyielding
Upright
Urbane
Venturesome
Versatile
Victorious
Vivacious
Warm
Winning
Wise
Witty
Youthful
Zestful

Linked charts
The following charts are in the same theme as chart "Positive personality traits 10", they will bring you additional answers to deepen your research.

offers a biometer generator and a space to share dowsing charts.
All the charts available on the site can be downloaded and printed
💙 Thanks to all users for this wonderful comm'one!