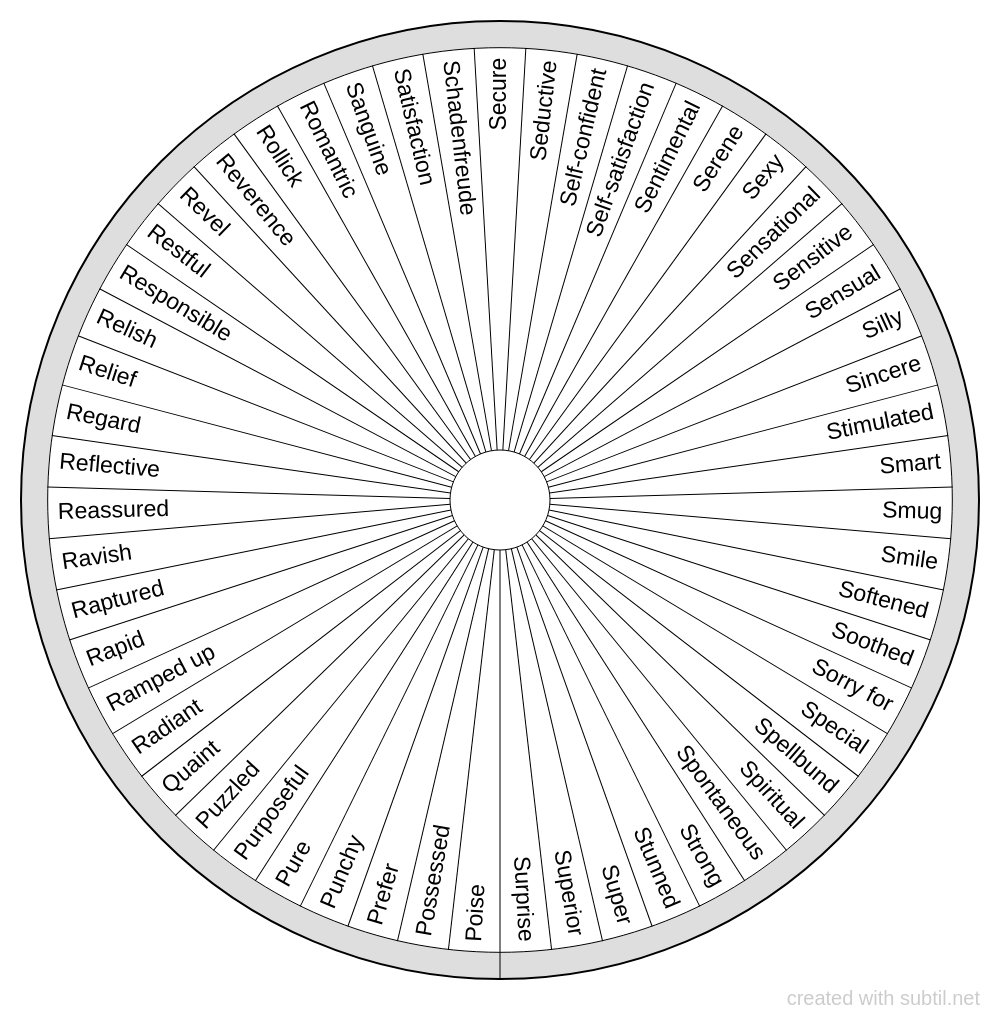 Relationship positive feelings 6
One of the height charts pertaining to relationships positive feelings. Download the charts indicator as well.
Classified in : Dowsing
Display the contents of the chart
Group

New group 1 Poise
Possessed
Prefer
Punchy
Pure
Purposeful
Puzzled
Quaint
Radiant
Ramped up
Rapid
Raptured
Ravish
Reassured
Reflective
Regard
Relief
Relish
Responsible
Restful
Revel
Reverence
Rollick
Romantric
Sanguine
Satisfaction
Schadenfreude
Secure
Seductive
Self-confident
Self-satisfaction
Sentimental
Serene
Sexy
Sensational
Sensitive
Sensual
Silly
Sincere
Stimulated
Smart
Smug
Smile
Softened
Soothed
Sorry for
Special
Spellbund
Spiritual
Spontaneous
Strong
Stunned
Super
Superior
Surprise

Linked charts
The following charts are in the same theme as chart "Relationship positive feelings 6", they will bring you additional answers to deepen your research.

offers a biometer generator and a space to share dowsing charts.
All the charts available on the site can be downloaded and printed
💙 Thanks to all users for this wonderful comm'one!