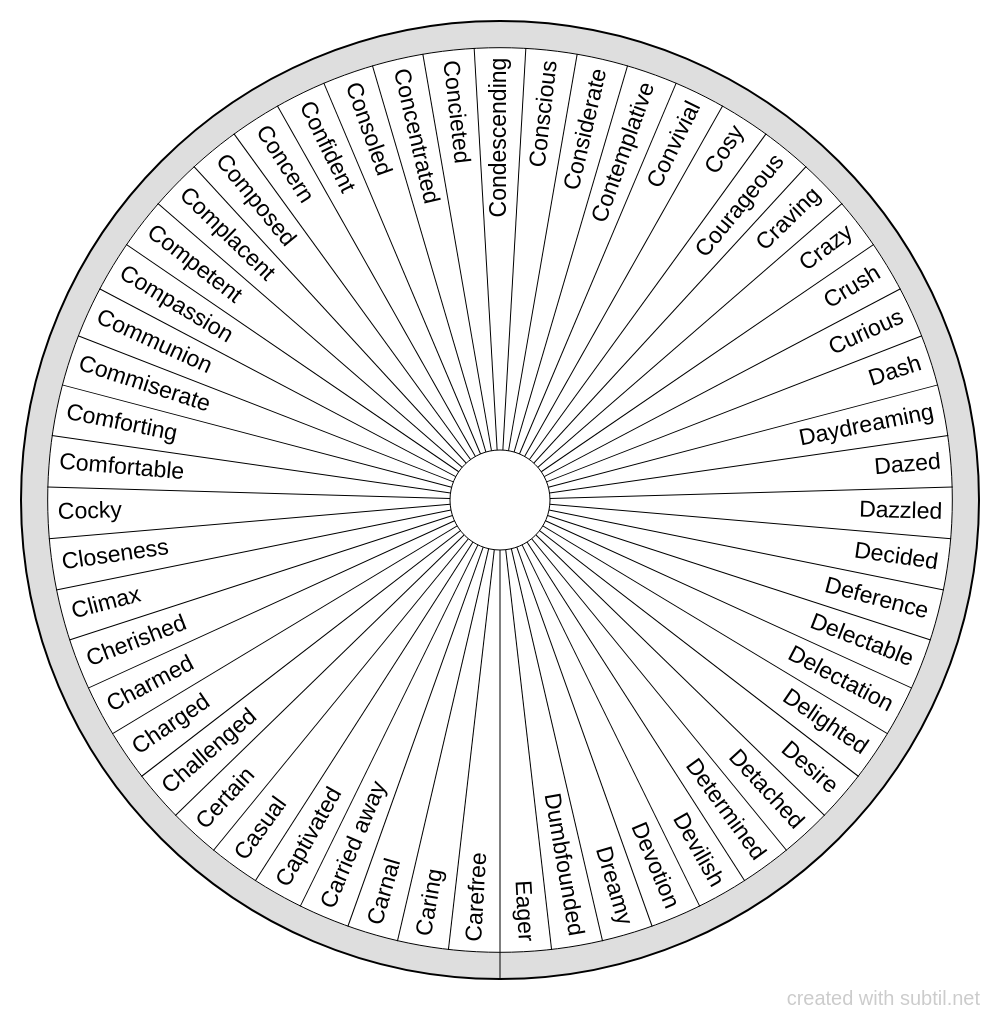 Relationship positive feelings 2
One of the height charts pertaining to relationships positive feelings. Download the charts indicator as well.
Classified in : Dowsing
Display the contents of the chart
Group

New group 1 Carefree
Caring
Carnal
Carried away
Captivated
Casual
Certain
Challenged
Charged
Charmed
Cherished
Climax
Closeness
Cocky
Comfortable
Comforting
Commiserate
Communion
Compassion
Competent
Complacent
Composed
Concern
Confident
Consoled
Concentrated
Concieted
Condescending
Conscious
Considerate
Contemplative
Convivial
Cosy
Courageous
Craving
Crazy
Crush
Curious
Dash
Daydreaming
Dazed
Dazzled
Decided
Deference
Delectable
Delectation
Delighted
Desire
Detached
Determined
Devilish
Devotion
Dreamy
Dumbfounded
Eager

Linked charts
The following charts are in the same theme as chart "Relationship positive feelings 2", they will bring you additional answers to deepen your research.

offers a biometer generator and a space to share dowsing charts.
All the charts available on the site can be downloaded and printed
💙 Thanks to all users for this wonderful comm'one!