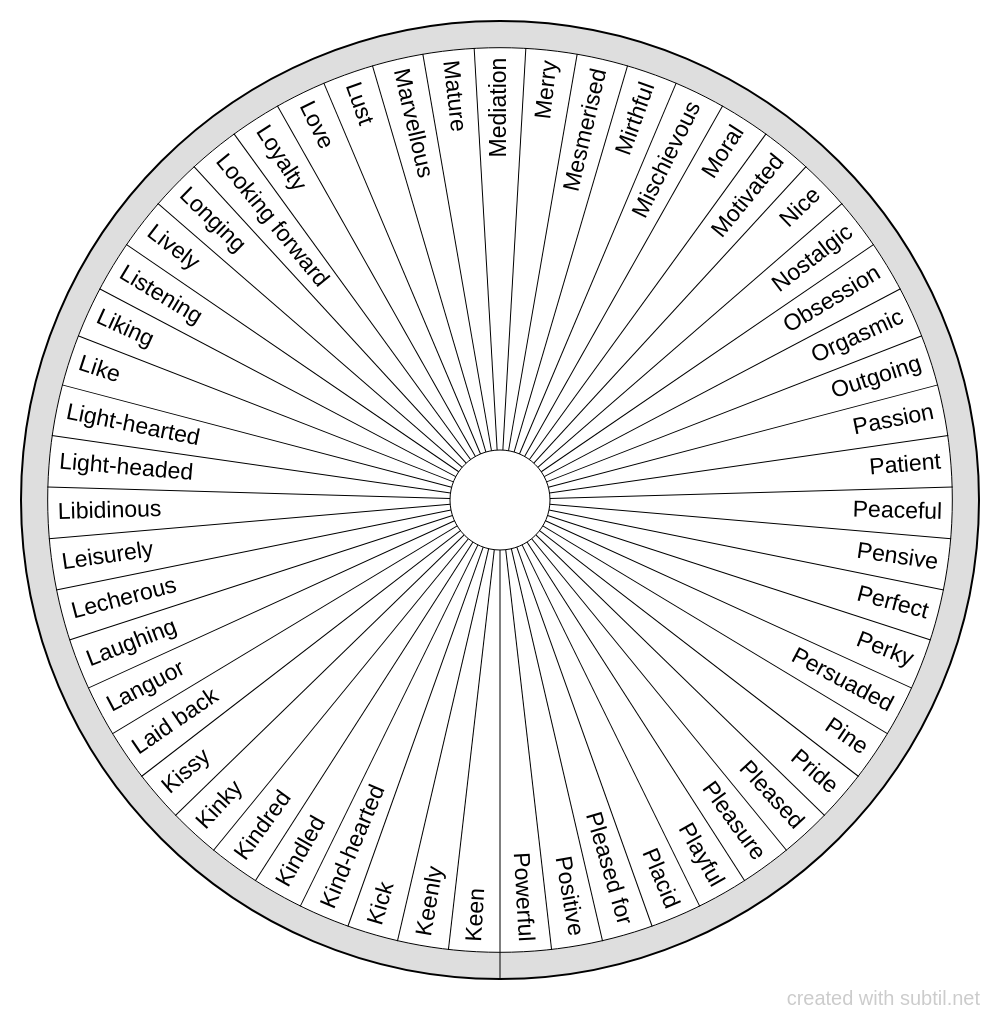 Relationship positive feelings 5
One of the height charts pertaining to relationships positive feelings. Download the charts indicator as well.
Classified in : Dowsing
Display the contents of the chart
Group

New group 1 Keen
Keenly
Kick
Kind-hearted
Kindled
Kindred
Kinky
Kissy
Laid back
Languor
Laughing
Lecherous
Leisurely
Libidinous
Light-headed
Light-hearted
Like
Liking
Listening
Lively
Longing
Looking forward
Loyalty
Love
Lust
Marvellous
Mature
Mediation
Merry
Mesmerised
Mirthful
Mischievous
Moral
Motivated
Nice
Nostalgic
Obsession
Orgasmic
Outgoing
Passion
Patient
Peaceful
Pensive
Perfect
Perky
Persuaded
Pine
Pride
Pleased
Pleasure
Playful
Placid
Pleased for
Positive
Powerful

Linked charts
The following charts are in the same theme as chart "Relationship positive feelings 5", they will bring you additional answers to deepen your research.

offers a biometer generator and a space to share dowsing charts.
All the charts available on the site can be downloaded and printed
💙 Thanks to all users for this wonderful comm'one!