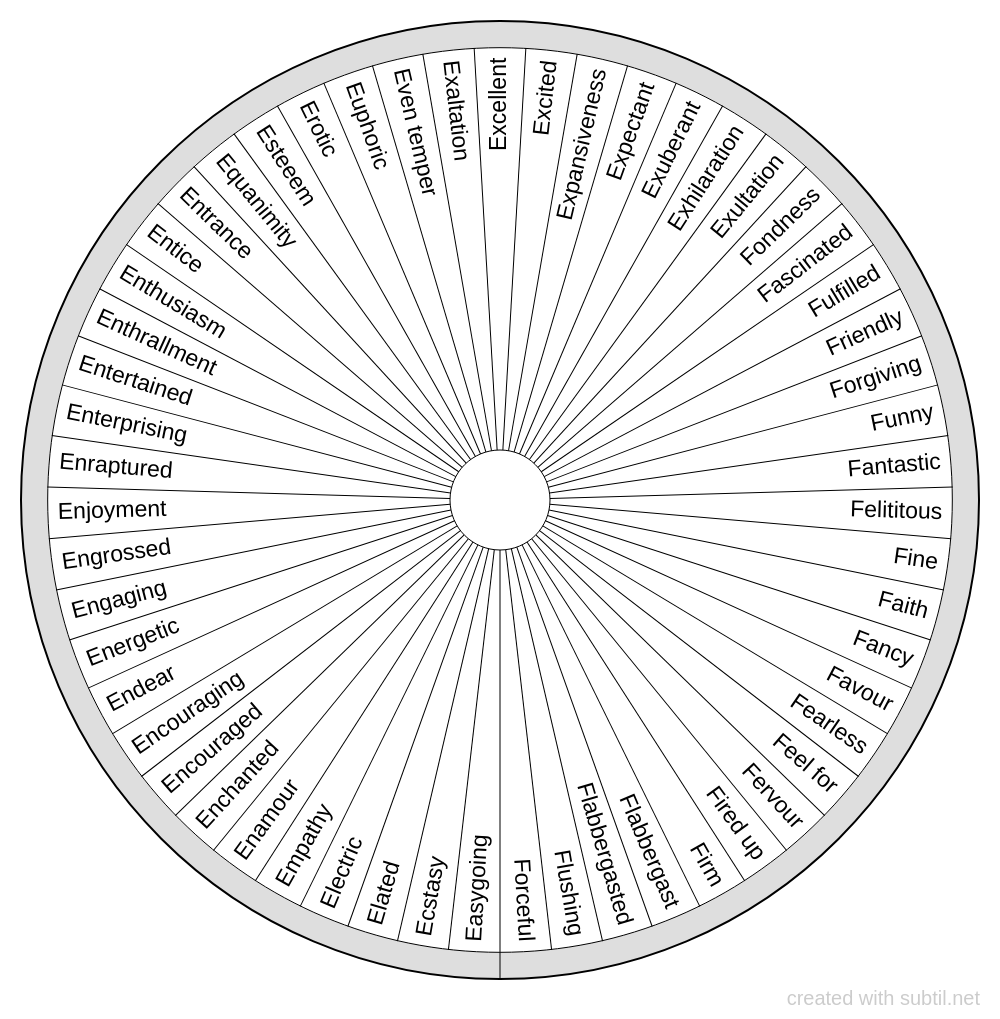 Relationship positive feelings 3
One of the height charts pertaining to relationships positive feelings. Download the charts indicator as well.
Classified in : Dowsing
Display the contents of the chart
Group

New group 1 Easygoing
Ecstasy
Elated
Electric
Empathy
Enamour
Enchanted
Encouraged
Encouraging
Endear
Energetic
Engaging
Engrossed
Enjoyment
Enraptured
Enterprising
Entertained
Enthrallment
Enthusiasm
Entice
Entrance
Equanimity
Esteeem
Erotic
Euphoric
Even temper
Exaltation
Excellent
Excited
Expansiveness
Expectant
Exuberant
Exhilaration
Exultation
Fondness
Fascinated
Fulfilled
Friendly
Forgiving
Funny
Fantastic
Felititous
Fine
Faith
Fancy
Favour
Fearless
Feel for
Fervour
Fired up
Firm
Flabbergast
Flabbergasted
Flushing
Forceful

Linked charts
The following charts are in the same theme as chart "Relationship positive feelings 3", they will bring you additional answers to deepen your research.

offers a biometer generator and a space to share dowsing charts.
All the charts available on the site can be freely downloaded and printed
💙 Thanks to all users for this wonderful comm'one!