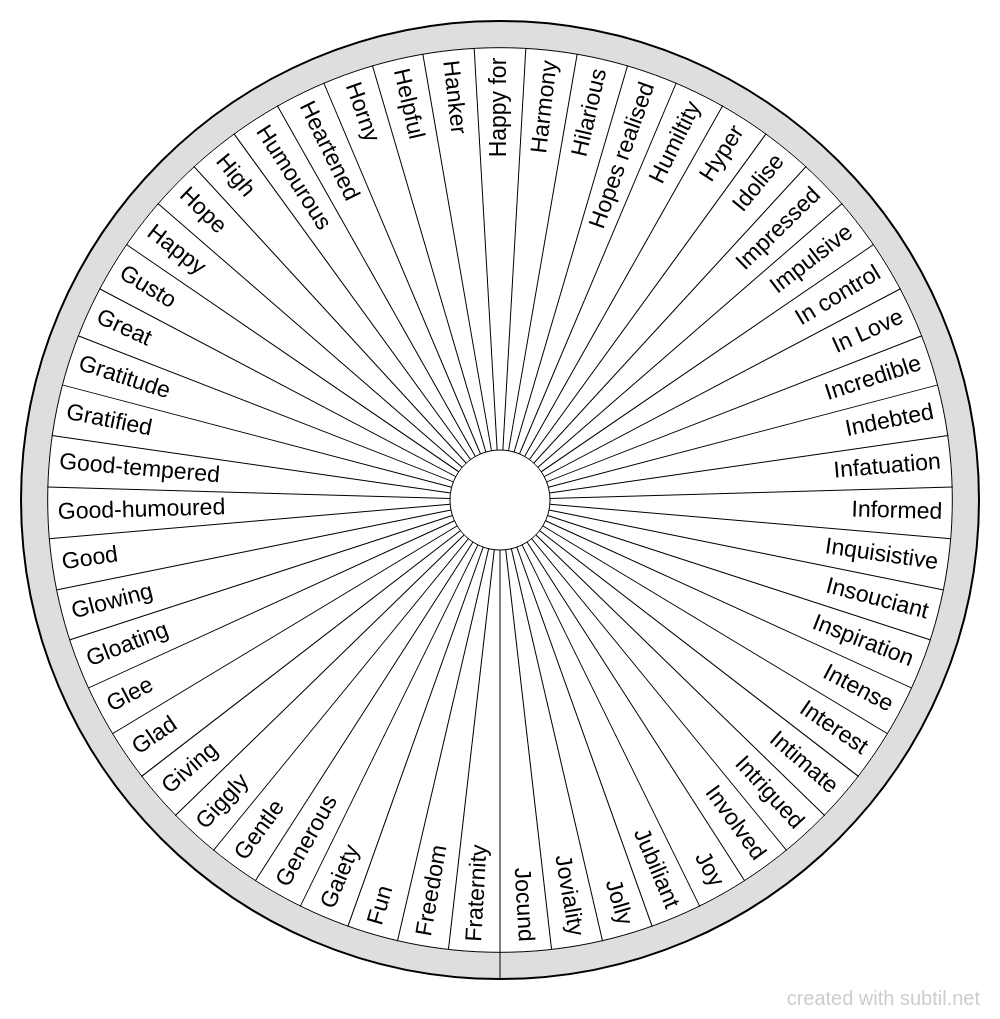 Relationship positive feelings 4
One of the height charts pertaining to relationships positive feelings. Download the charts indicator as well.
Classified in : Dowsing
Display the contents of the chart
Group

New group 1 Fraternity
Freedom
Fun
Gaiety
Generous
Gentle
Giggly
Giving
Glad
Glee
Gloating
Glowing
Good
Good-humoured
Good-tempered
Gratified
Gratitude
Great
Gusto
Happy
Hope
High
Humourous
Heartened
Horny
Helpful
Hanker
Happy for
Harmony
Hilarious
Hopes realised
Humiltity
Hyper
Idolise
Impressed
Impulsive
In control
In Love
Incredible
Indebted
Infatuation
Informed
Inquisistive
Insouciant
Inspiration
Intense
Interest
Intimate
Intrigued
Involved
Joy
Jubiliant
Jolly
Joviality
Jocund

Linked charts
The following charts are in the same theme as chart "Relationship positive feelings 4", they will bring you additional answers to deepen your research.

offers a biometer generator and a space to share dowsing charts.
All the charts available on the site can be freely downloaded and printed
💙 Thanks to all users for this wonderful comm'one!