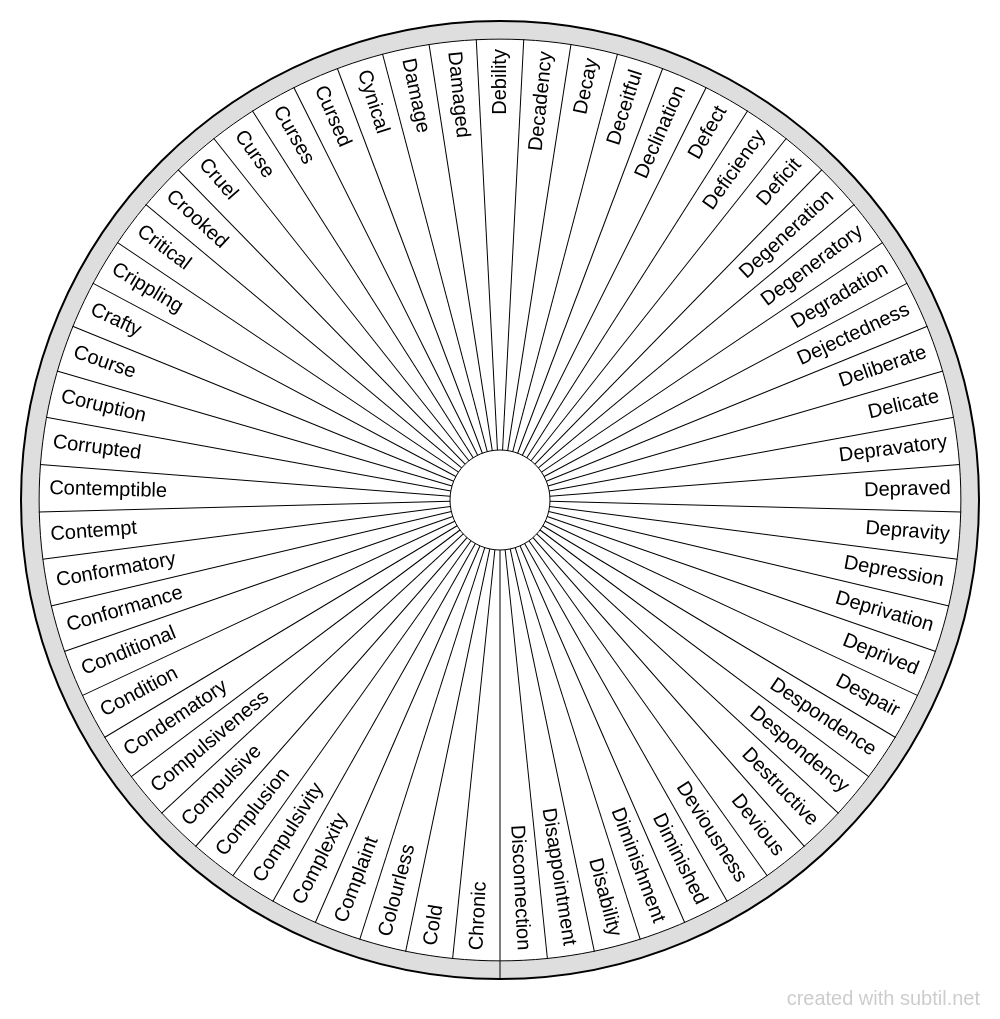 Conditions terminologies 2
Chart to determine soul health conditions.
Classified in : Health Care
Display the contents of the chart
Group

New group 1 Chronic
Cold
Colourless
Complaint
Complexity
Compulsivity
Complusion
Compulsive
Compulsiveness
Condematory
Condition
Conditional
Conformance
Conformatory
Contempt
Contemptible
Corrupted
Coruption
Course
Crafty
Crippling
Critical
Crooked
Cruel
Curse
Curses
Cursed
Cynical
Damage
Damaged
Debility
Decadency
Decay
Deceitful
Declination
Defect
Deficiency
Deficit
Degeneration
Degeneratory
Degradation
Dejectedness
Deliberate
Delicate
Depravatory
Depraved
Depravity
Depression
Deprivation
Deprived
Despair
Despondence
Despondency
Destructive
Devious
Deviousness
Diminished
Diminishment
Disability
Disappointment
Disconnection

Linked charts
The following charts are in the same theme as chart "Conditions terminologies 2", they will bring you additional answers to deepen your research.

offers a biometer generator and a space to share dowsing charts.
All the charts available on the site can be freely downloaded and printed
💙 Thanks to all users for this wonderful comm'one!