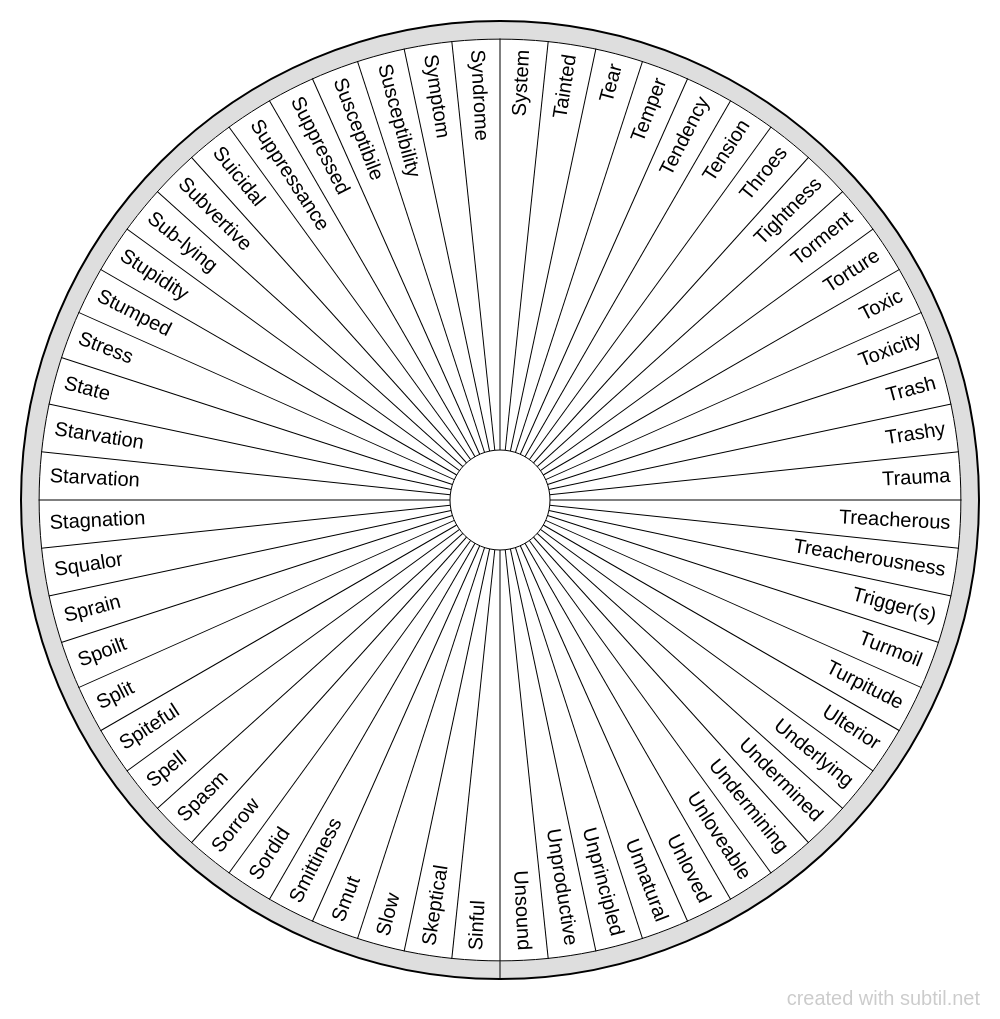 Conditions terminologies 8
Chart to determine soul health conditions.
Classified in : Health Care
Display the contents of the chart
Group

New group 1 Sinful
Skeptical
Slow
Smut
Smittiness
Sordid
Sorrow
Spasm
Spell
Spiteful
Split
Spoilt
Sprain
Squalor
Stagnation
Starvation
Starvation
State
Stress
Stumped
Stupidity
Sub-lying
Subvertive
Suicidal
Suppressance
Suppressed
Susceptibile
Susceptibility
Symptom
Syndrome
System
Tainted
Tear
Temper
Tendency
Tension
Throes
Tightness
Torment
Torture
Toxic
Toxicity
Trash
Trashy
Trauma
Treacherous
Treacherousness
Trigger(s)
Turmoil
Turpitude
Ulterior
Underlying
Undermined
Undermining
Unloveable
Unloved
Unnatural
Unprincipled
Unproductive
Unsound

Linked charts
The following charts are in the same theme as chart "Conditions terminologies 8", they will bring you additional answers to deepen your research.

offers a biometer generator and a space to share dowsing charts.
All the charts available on the site can be freely downloaded and printed
💙 Thanks to all users for this wonderful comm'one!