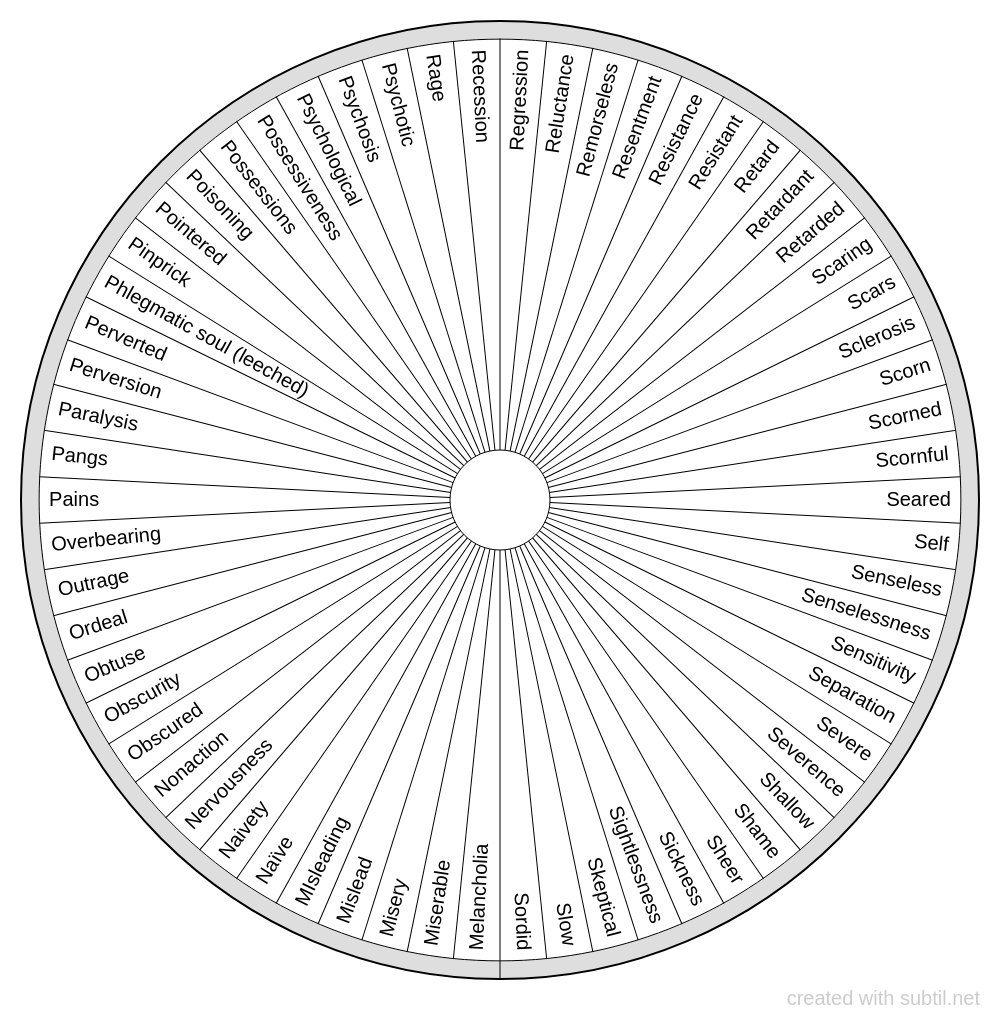 Conditions terminologies 5
Chart to determine soul health conditions.
Classified in : Health Care
Display the contents of the chart
Group

New group 1 Melancholia
Miserable
Misery
Mislead
MIsleading
Naïve
Naivety
Nervousness
Nonaction
Obscured
Obscurity
Obtuse
Ordeal
Outrage
Overbearing
Pains
Pangs
Paralysis
Perversion
Perverted
Phlegmatic soul (leeched)
Pinprick
Pointered
Poisoning
Possessions
Possessiveness
Psychological
Psychosis
Psychotic
Rage
Recession
Regression
Reluctance
Remorseless
Resentment
Resistance
Resistant
Retard
Retardant
Retarded
Scaring
Scars
Sclerosis
Scorn
Scorned
Scornful
Seared
Self
Senseless
Senselessness
Sensitivity
Separation
Severe
Severence
Shallow
Shame
Sheer
Sickness
Sightlessness
Skeptical
Slow
Sordid

Linked charts
The following charts are in the same theme as chart "Conditions terminologies 5", they will bring you additional answers to deepen your research.

offers a biometer generator and a space to share dowsing charts.
All the charts available on the site can be freely downloaded and printed
💙 Thanks to all users for this wonderful comm'one!