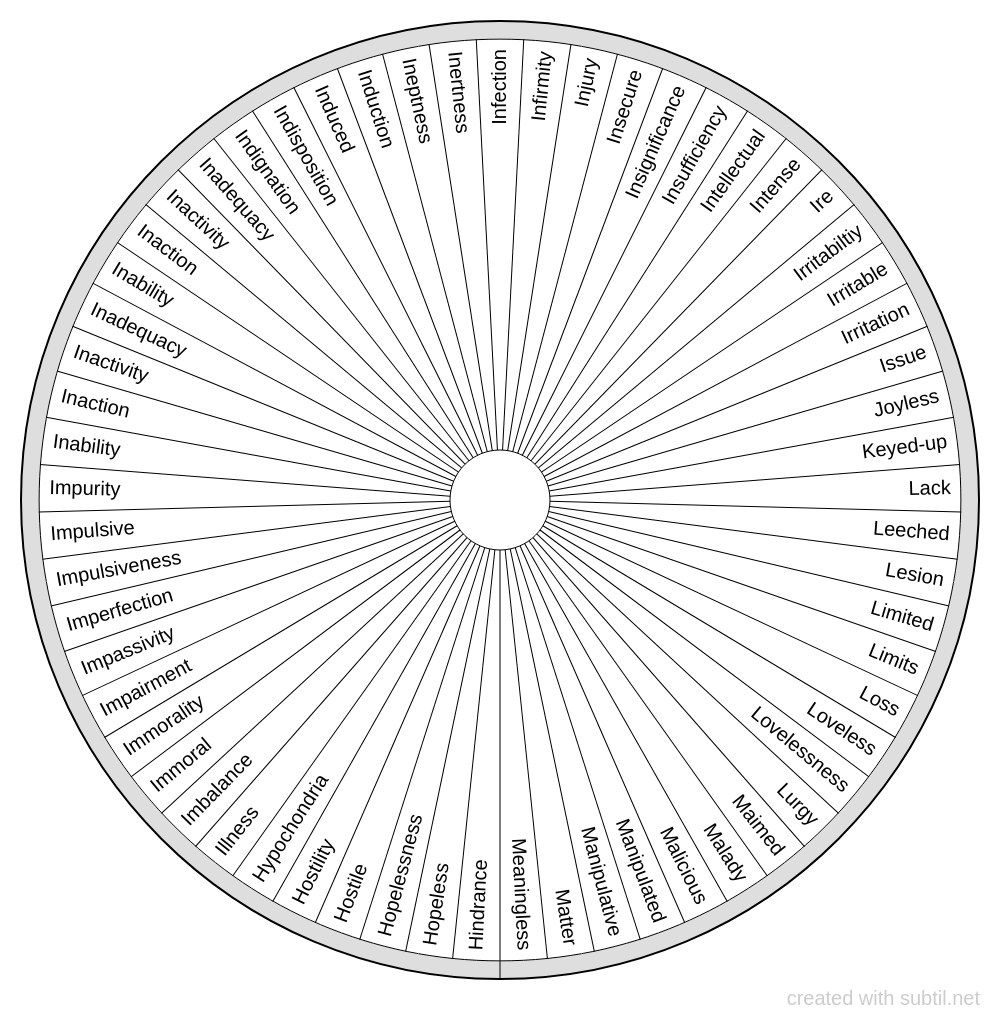 Conditions terminologies 4
Chart to determine soul health conditions.
Classified in : Health Care
Display the contents of the chart
Group

New group 1 Hindrance
Hopeless
Hopelessness
Hostile
Hostility
Hypochondria
Illness
Imbalance
Immoral
Immorality
Impairment
Impassivity
Imperfection
Impulsiveness
Impulsive
Impurity
Inability
Inaction
Inactivity
Inadequacy
Inability
Inaction
Inactivity
Inadequacy
Indignation
Indisposition
Induced
Induction
Ineptness
Inertness
Infection
Infirmity
Injury
Insecure
Insignificance
Insufficiency
Intellectual
Intense
Ire
Irritabiltiy
Irritable
Irritation
Issue
Joyless
Keyed-up
Lack
Leeched
Lesion
Limited
Limits
Loss
Loveless
Lovelessness
Lurgy
Maimed
Malady
Malicious
Manipulated
Manipulative
Matter
Meaningless

Linked charts
The following charts are in the same theme as chart "Conditions terminologies 4", they will bring you additional answers to deepen your research.

offers a biometer generator and a space to share dowsing charts.
All the charts available on the site can be freely downloaded and printed
💙 Thanks to all users for this wonderful comm'one!