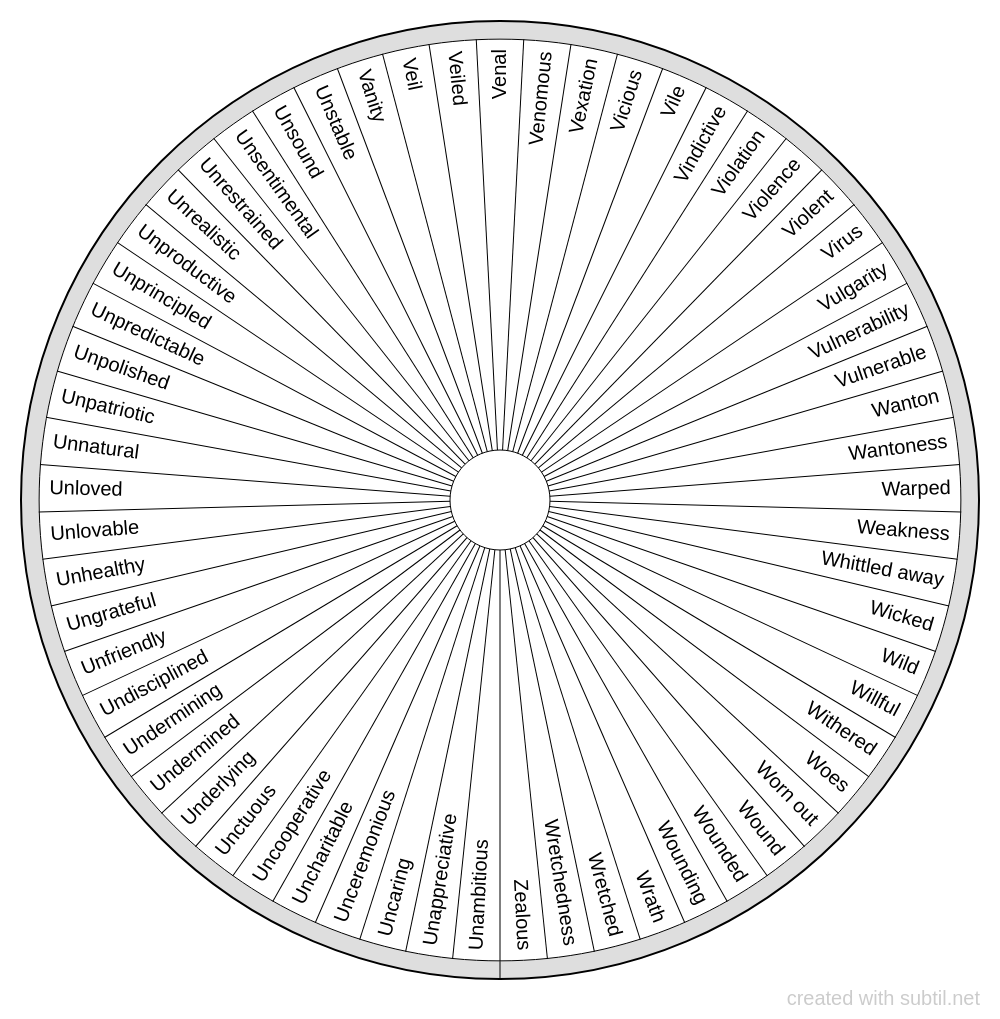 Conditions terminologies 9
Chart to determine soul health conditions.
Classified in : Health Care
Display the contents of the chart
Group

New group 1 Unambitious
Unappreciative
Uncaring
Unceremonious
Uncharitable
Uncooperative
Unctuous
Underlying
Undermined
Undermining
Undisciplined
Unfriendly
Ungrateful
Unhealthy
Unlovable
Unloved
Unnatural
Unpatriotic
Unpolished
Unpredictable
Unprincipled
Unproductive
Unrealistic
Unrestrained
Unsentimental
Unsound
Unstable
Vanity
Veil
Veiled
Venal
Venomous
Vexation
Vicious
Vile
Vindictive
Violation
Violence
Violent
Virus
Vulgarity
Vulnerability
Vulnerable
Wanton
Wantoness
Warped
Weakness
Whittled away
Wicked
Wild
Willful
Withered
Woes
Worn out
Wound
Wounded
Wounding
Wrath
Wretched
Wretchedness
Zealous

Linked charts
The following charts are in the same theme as chart "Conditions terminologies 9", they will bring you additional answers to deepen your research.

offers a biometer generator and a space to share dowsing charts.
All the charts available on the site can be freely downloaded and printed
💙 Thanks to all users for this wonderful comm'one!