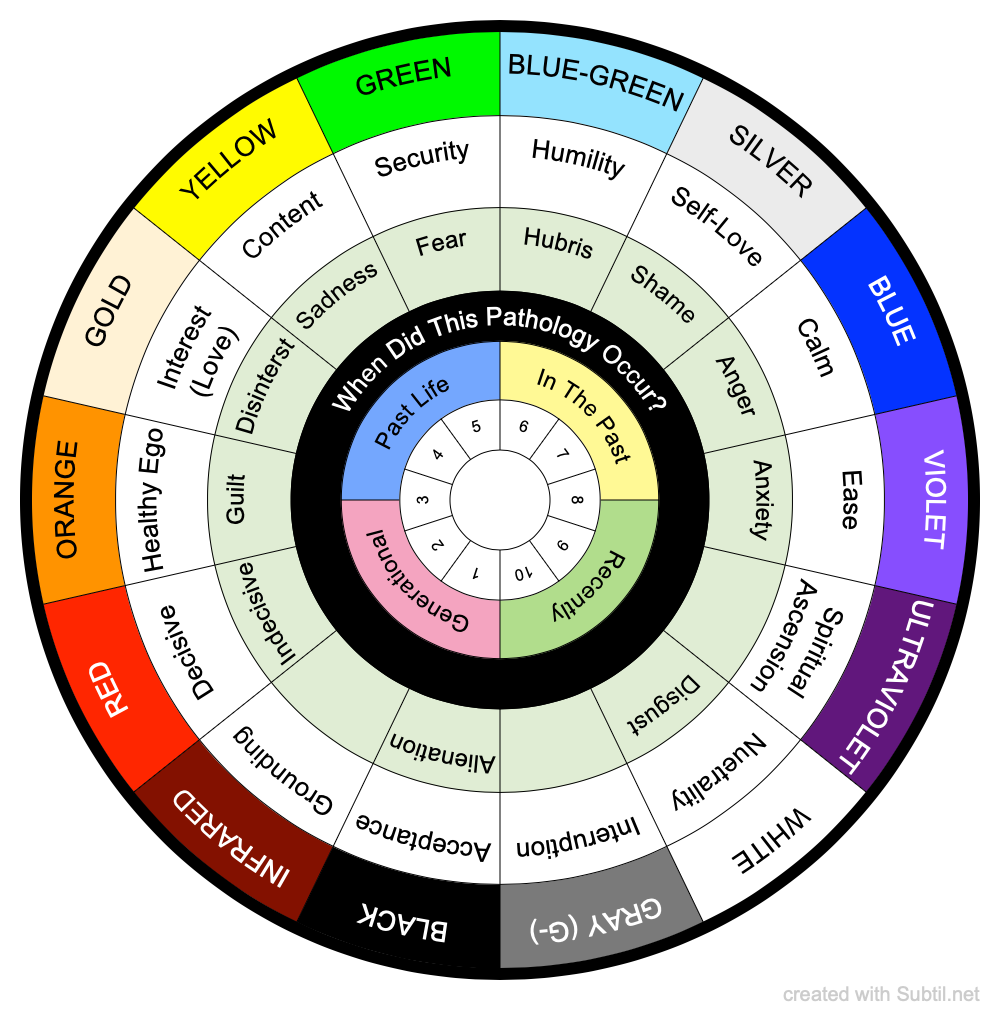 Emotional Healing
Diagnostic chart for emotional healing.
Classified in : Health Care
Display the contents of the chart
Colors BLACK
INFRARED
RED
ORANGE
GOLD
YELLOW
GREEN
BLUE-GREEN
SILVER
BLUE
VIOLET
ULTRAVIOLET
WHITE
GRAY (G-)

New group 5 Acceptance
Grounding
Decisive
Healthy Ego
Interest (Love)
Content
Security
Humility
Self-Love
Calm
Ease
Spiritual Ascension
Nuetrality
Interuption

Emotions Alienation

Indecisive
Guilt
Disinterst
Sadness
Fear
Hubris
Shame
Anger
Anxiety

Disgust


When? When Did This Pathology Occur?

Time Frame Generational
Past Life
In The Past
Recently

Scale 1
2
3
4
5
6
7
8
9
10

To discover

offers a biometer generator and a space to share dowsing charts.
All the charts available on the site can be freely downloaded and printed
💙 Thanks to all users for this wonderful comm'one!