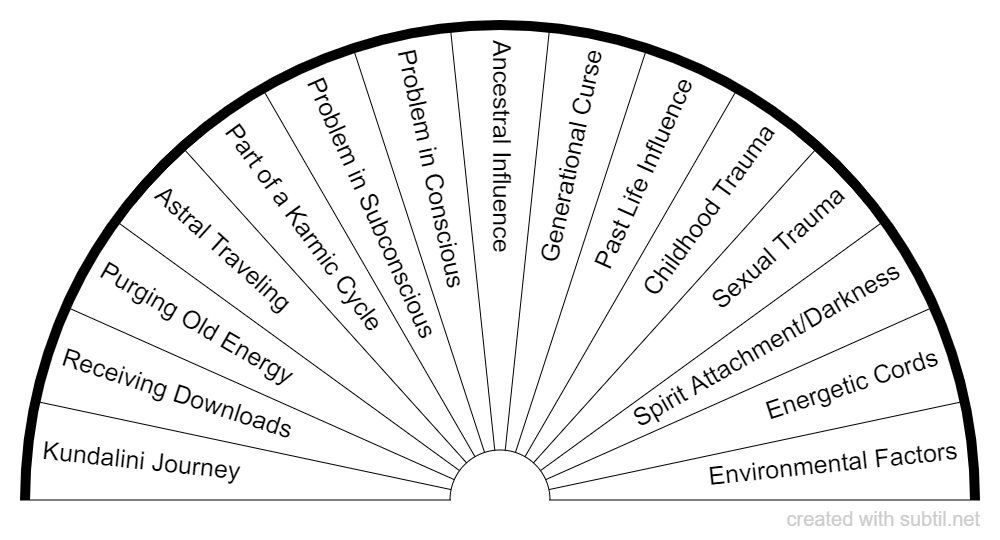 Underlying Causes - Energy Healing
A chart to determine the underlying cause of a clients symptoms. A starting point for identification and healing plan.
Classified in : Health Care
Display the contents of the chart
Group Kundalini Journey
Receiving Downloads
Purging Old Energy
Astral Traveling
Part of a Karmic Cycle
Problem in Subconscious
Problem in Conscious
Ancestral Influence
Generational Curse
Past Life Influence
Childhood Trauma
Sexual Trauma
Spirit Attachment/Darkness
Energetic Cords
Environmental Factors

To discover

offers a biometer generator and a space to share dowsing charts.
All the charts available on the site can be freely downloaded and printed
💙 Thanks to all users for this wonderful comm'one!