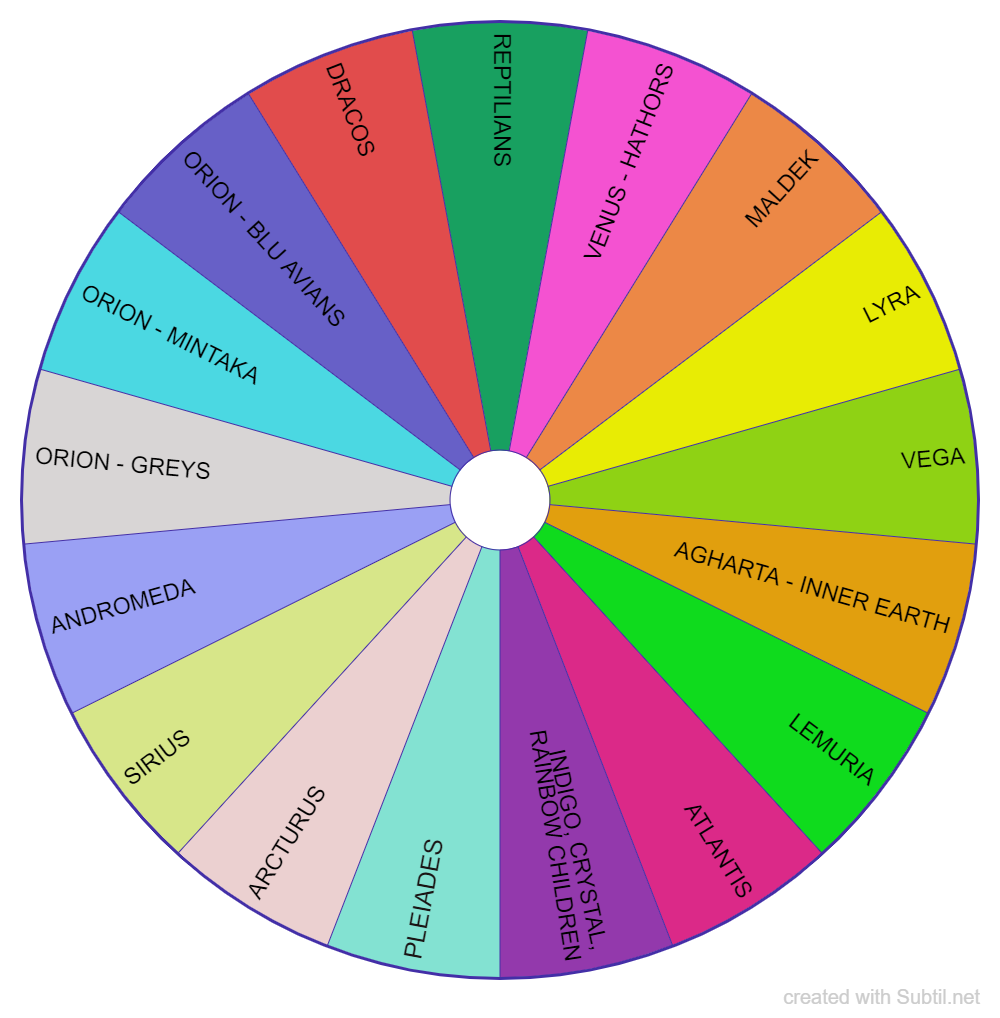 Main starseed families
What is your starseed family?
Classified in : Subtle world
Display the contents of the chart
Group PLEIADES
ARCTURUS
SIRIUS
ANDROMEDA
ORION - GREYS
ORION - MINTAKA
ORION - BLU AVIANS
DRACOS
REPTILIANS
VENUS - HATHORS
MALDEK
LYRA
VEGA
AGHARTA - INNER EARTH
LEMURIA
ATLANTIS
INDIGO, CRYSTAL, RAINBOW CHILDREN

To discover

offers a biometer generator and a space to share dowsing charts.
All the charts available on the site can be freely downloaded and printed
💙 Thanks to all users for this wonderful comm'one!