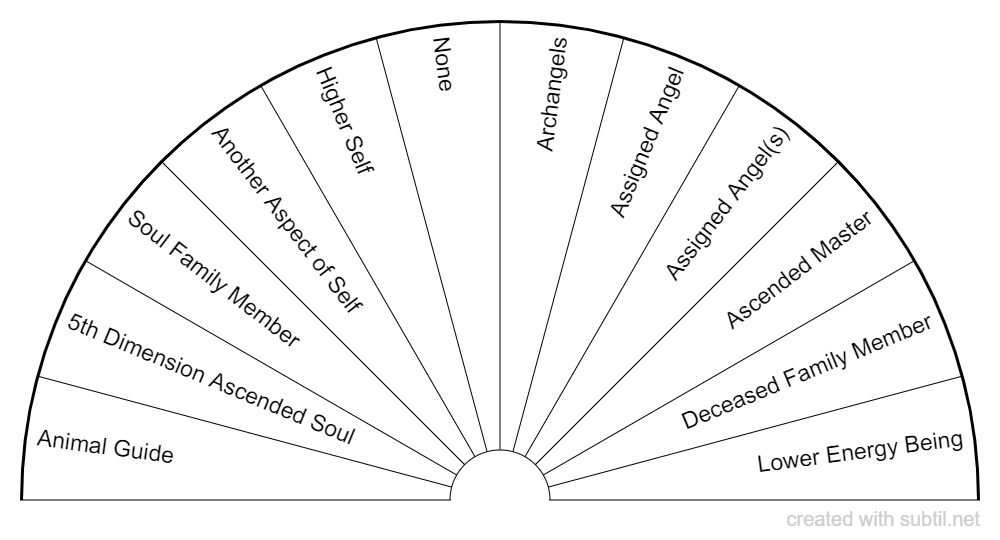 Current Guides
Who is guiding me right now?
Classified in : Subtle world
Display the contents of the chart
Group Animal Guide
5th Dimension Ascended Soul
Soul Family Member
Another Aspect of Self
Higher Self
None
Archangels
Assigned Angel
Assigned Angel(s)
Ascended Master
Deceased Family Member
Lower Energy Being

To discover

offers a biometer generator and a space to share dowsing charts.
All the charts available on the site can be freely downloaded and printed
💙 Thanks to all users for this wonderful comm'one!