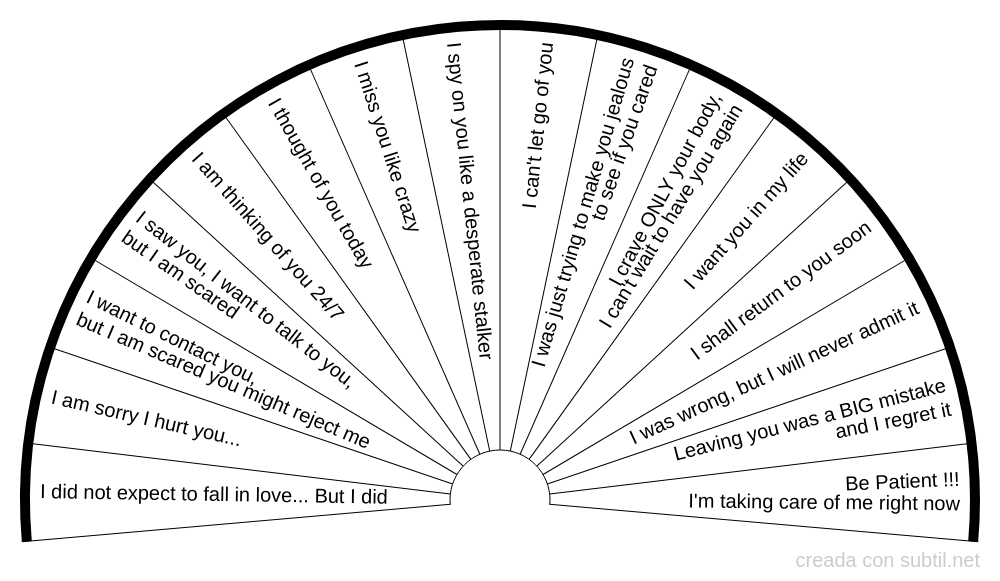 Messages from a twin flame
If you are apart...
Classified in : Dowsing Subtle world
Display the contents of the chart
Group I did not expect to fall in love... But I did
I am sorry I hurt you...
I want to contact you, but I am scared you might reject me
I saw you, I want to talk to you, but I am scared
I am thinking of you 24/7
I thought of you today
I miss you like crazy
I spy on you like a desperate stalker
I can't let go of you
I was just trying to make you jealous to see if you cared
I crave ONLY your body, I can't wait to have you again
I want you in my life
I shall return to you soon
I was wrong, but I will never admit it
Leaving you was a BIG mistake and I regret it
Be Patient !!! I'm taking care of me right now

To discover

offers a biometer generator and a space to share dowsing charts.
All the charts available on the site can be downloaded and printed
💙 Thanks to all users for this wonderful comm'one!