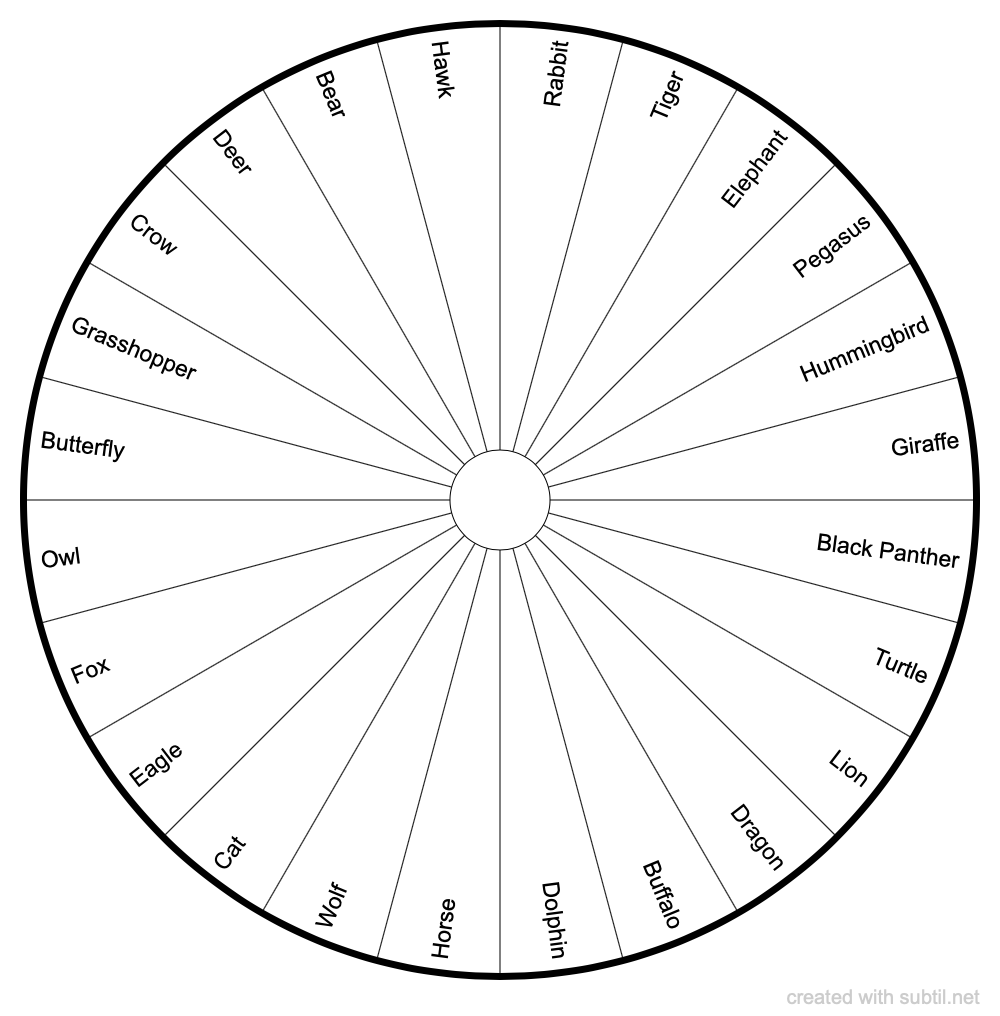 Spirit Animals
What is your Spirit Animal?
Classified in : Subtle world
Display the contents of the chart
Group Horse
Wolf
Cat
Eagle
Fox
Owl
Butterfly
Grasshopper
Crow
Deer
Bear
Hawk
Rabbit
Tiger
Elephant
Pegasus
Hummingbird
Giraffe
Black Panther
Turtle
Lion
Dragon
Buffalo
Dolphin

To discover

offers a biometer generator and a space to share dowsing charts.
All the charts available on the site can be freely downloaded and printed
💙 Thanks to all users for this wonderful comm'one!