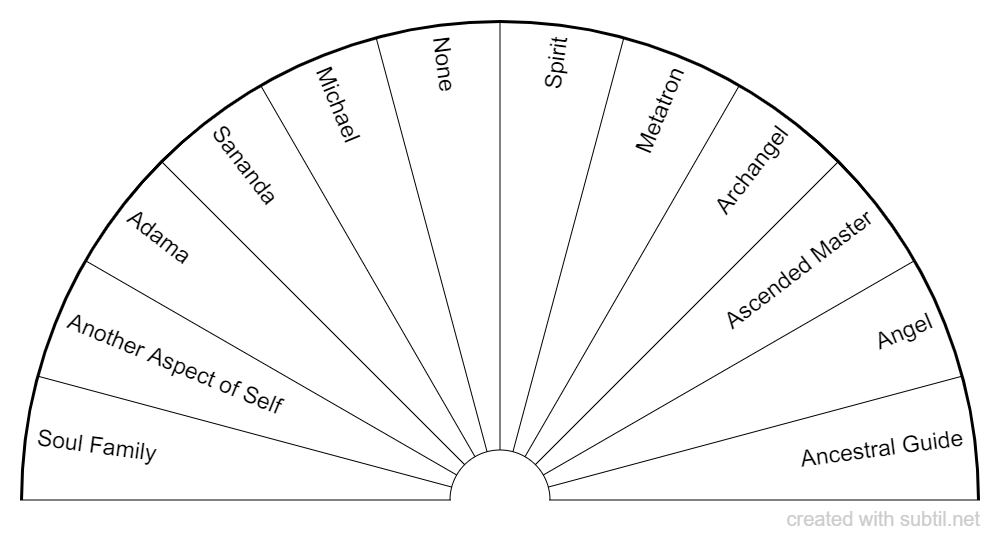 Who is Guiding Me Right Now?
Know who is present guiding you on specific topic
Classified in : Subtle world
Display the contents of the chart
Group Soul Family
Another Aspect of Self
Adama
Sananda
Michael
None
Spirit
Metatron
Archangel
Ascended Master
Angel
Ancestral Guide

To discover

offers a biometer generator and a space to share dowsing charts.
All the charts available on the site can be freely downloaded and printed
💙 Thanks to all users for this wonderful comm'one!