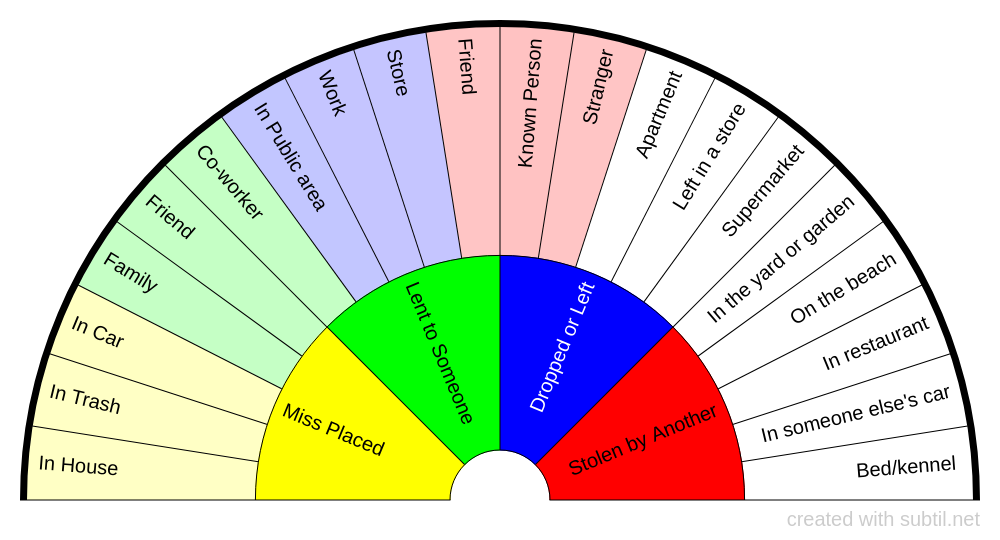 Find lost items
To help find lost, miss placed or stolen items.
Classified in : Dowsing
Display the contents of the chart
Who, What, Where In House
In Trash
In Car
Family
Friend
Co-worker
In Public area
Work
Store
Friend
Known Person
Stranger
Apartment
Left in a store
Supermarket
In the yard or garden
On the beach
In restaurant
In someone else's car
Bed/kennel

What happen to lost item Miss Placed
Lent to Someone
Dropped or Left
Stolen by Another

To discover

offers a biometer generator and a space to share dowsing charts.
All the charts available on the site can be freely downloaded and printed
💙 Thanks to all users for this wonderful comm'one!