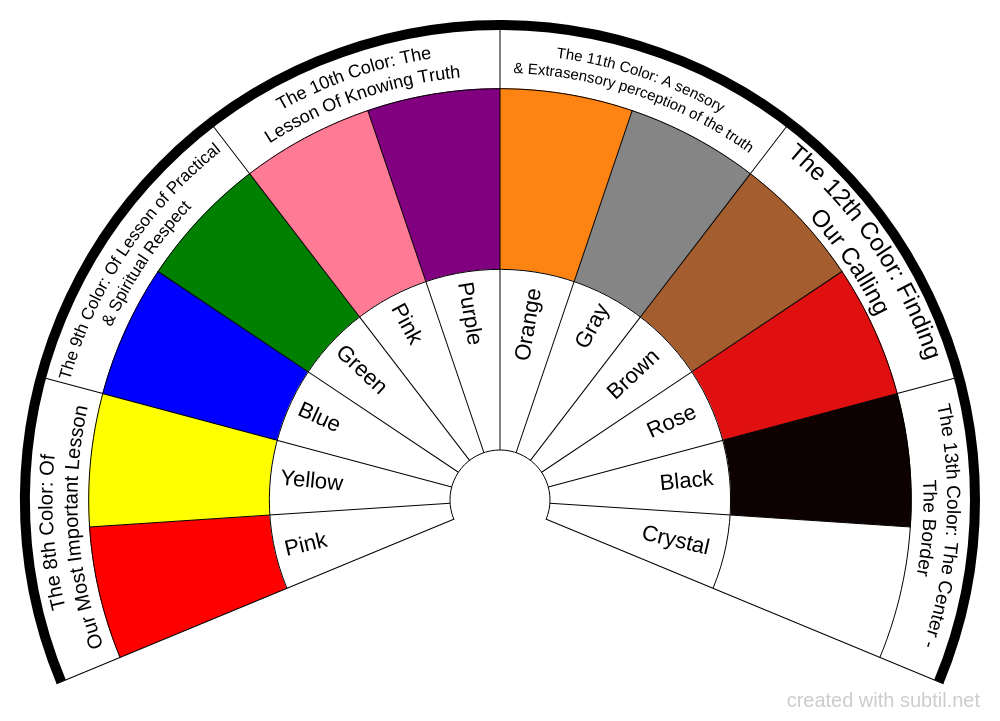 The colors of the wheel 8 - 12 & 13
The colors 8 - 12 Represent the lessons we have to learn and our hidden skills; once we have learned our lessons well, they become our gifts and skills. Each of these colors relates to one of our senses.
Classified in : Dowsing Health Care
Display the contents of the chart
Numbers The 8th Color: Of Our Most Important Lesson
The 9th Color: Of Lesson of Practical & Spiritual Respect
The 10th Color: The Lesson Of Knowing Truth
The 11th Color: A sensory & Extrasensory perception of the truth
The 12th Color: Finding Our Calling
The 13th Color: The Center - The Border

Labels












New group 2 Pink
Yellow
Blue
Green
Pink
Purple
Orange
Gray
Brown
Rose
Black
Crystal

To discover

offers a biometer generator and a space to share dowsing charts.
All the charts available on the site can be freely downloaded and printed
💙 Thanks to all users for this wonderful comm'one!