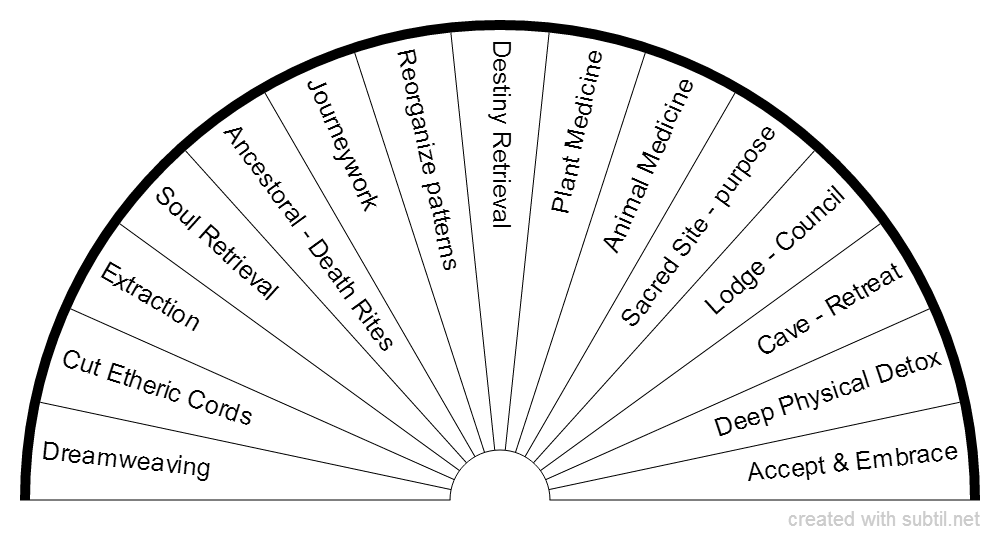 Shamanic Therapy Chart
Use core level chart to discover imbalance, then this chart for healing technique(s) to employ.
Initial steps of clearing & grounding are omitted.
Classified in : Health Care
Display the contents of the chart
Group Dreamweaving
Cut Etheric Cords
Extraction
Soul Retrieval
Ancestoral - Death Rites
Journeywork
Reorganize patterns
Destiny Retrieval
Plant Medicine
Animal Medicine
Sacred Site - purpose
Lodge - Council
Cave - Retreat
Deep Physical Detox
Accept & Embrace

To discover

offers a biometer generator and a space to share dowsing charts.
All the charts available on the site can be freely downloaded and printed
💙 Thanks to all users for this wonderful comm'one!