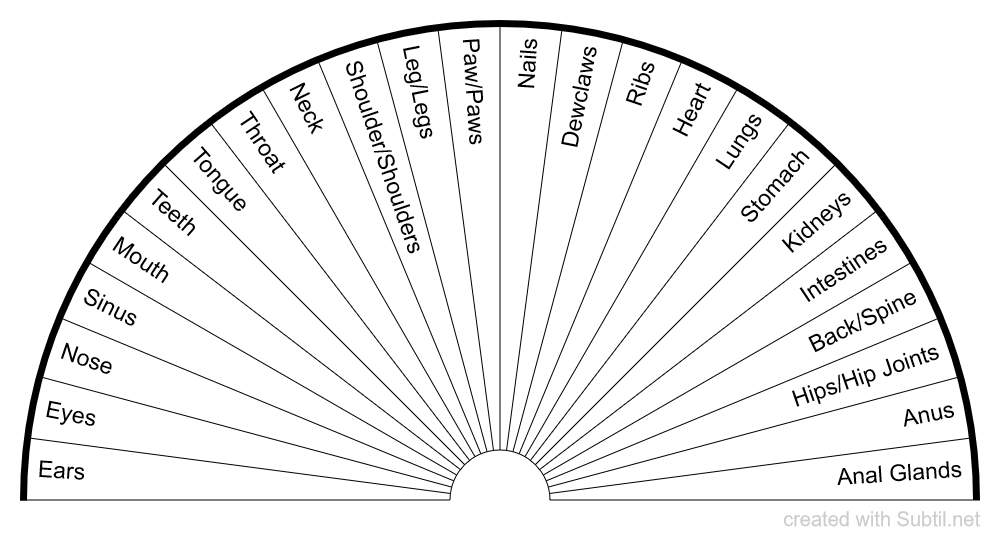 Dog Health
Where does your Dog's health need attention?
Classified in : Health Care
Display the contents of the chart
Group Ears
Eyes
Nose
Sinus
Mouth
Teeth
Tongue
Throat
Neck
Shoulder/Shoulders
Leg/Legs
Paw/Paws
Nails
Dewclaws
Ribs
Heart
Lungs
Stomach
Kidneys
Intestines
Back/Spine
Hips/Hip Joints
Anus
Anal Glands

To discover

offers a biometer generator and a space to share dowsing charts.
All the charts available on the site can be freely downloaded and printed
💙 Thanks to all users for this wonderful comm'one!