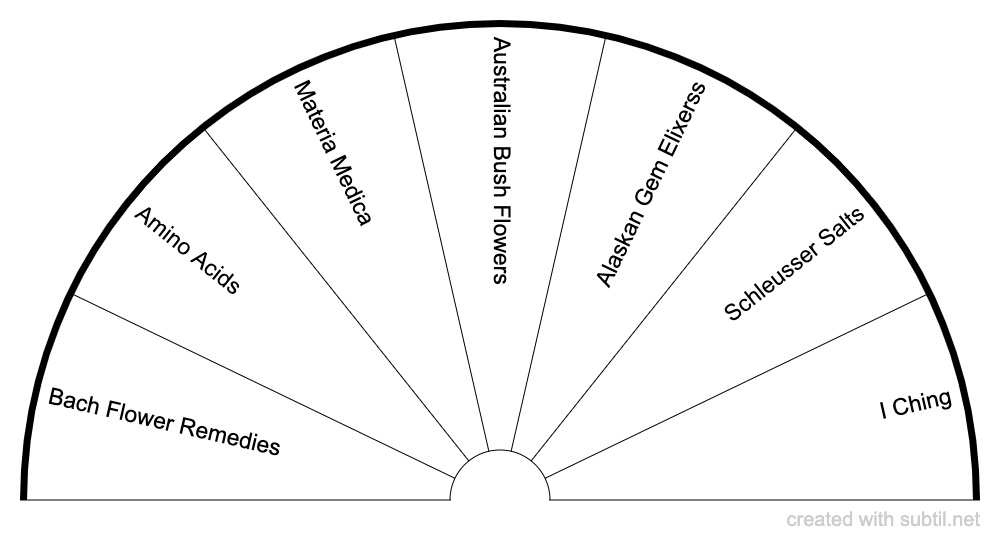 Healy Resonance Vibration Categories
This chart contains the seven options on the Healy Resonance that are not used with microcurrent electrodes.
Classified in : Health Care
Display the contents of the chart
Group Bach Flower Remedies
Amino Acids
Materia Medica
Australian Bush Flowers
Alaskan Gem Elixerss
Schleusser Salts
I Ching

To discover

offers a biometer generator and a space to share dowsing charts.
All the charts available on the site can be freely downloaded and printed
💙 Thanks to all users for this wonderful comm'one!