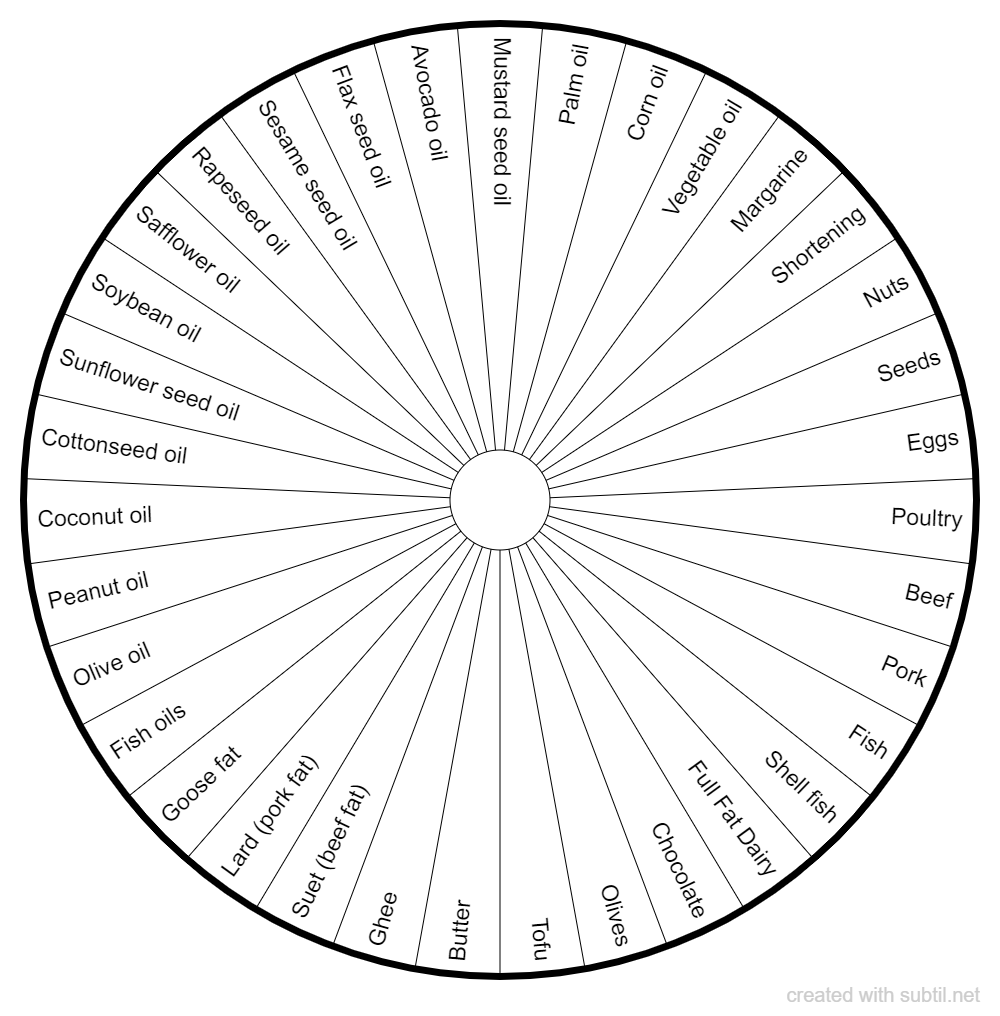 Fats and Oils
A list of different fats and oils. Use to see which are causing the body issues.
Classified in : Naturopathy
Display the contents of the chart
New group 1 Butter
Ghee
Suet (beef fat)
Lard (pork fat)
Goose fat
Fish oils
Olive oil
Peanut oil
Coconut oil
Cottonseed oil
Sunflower seed oil
Soybean oil
Safflower oil
Rapeseed oil
Sesame seed oil
Flax seed oil
Avocado oil
Mustard seed oil
Palm oil
Corn oil
Vegetable oil
Margarine
Shortening
Nuts
Seeds
Eggs
Poultry
Beef
Pork
Fish
Shell fish
Full Fat Dairy
Chocolate
Olives
Tofu

To discover

offers a biometer generator and a space to share dowsing charts.
All the charts available on the site can be freely downloaded and printed
💙 Thanks to all users for this wonderful comm'one!