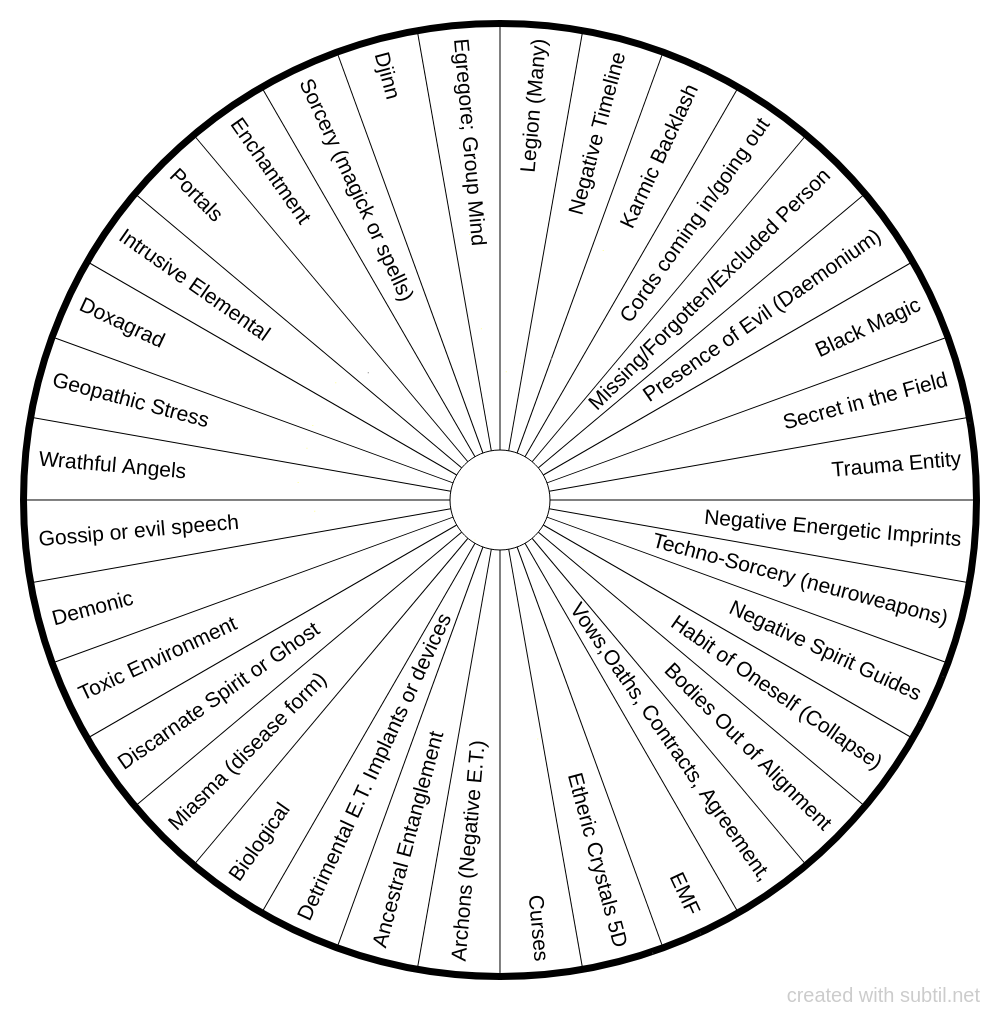 Multi-dimensional interference
Energy-beings-forces involved with disturbing or interrupting the dreaming field.
Classified in : Health Care
Display the contents of the chart
Group Ancestral Entanglement
Ghost / Discarnate
Intrusive Elemental (thought-form)
Detrimental E.T. implants
Egregore
Archon (Negative E.T.)
Demonic (fallen elemental)
Doxagrad
Miasma (sick form/DNA)
Habit of Oneself/Self generated
Techno-Sorcery Neuroweapons
Malicious Intentions/ Ill Will
Envy
Curse
Secret
Trauma Entity
Negative Memory Imprints
External Black Magic
Abortion/miscarriages/missing baby
Negative Spirit Guides
Negative Timeline
Portals
malignant djinn
Detritus (FX of negative actions)
Enchantment
Spells
Daemonium/DeathForce/Evil
Wrathful Angels
Impure Food Intake
Toxic Environment
Sorcery
Legion (elemental grouping)
Gossip/Backbiting
Bio Virus
relative

To discover

offers a biometer generator and a space to share dowsing charts.
All the charts available on the site can be freely downloaded and printed
💙 Thanks to all users for this wonderful comm'one!