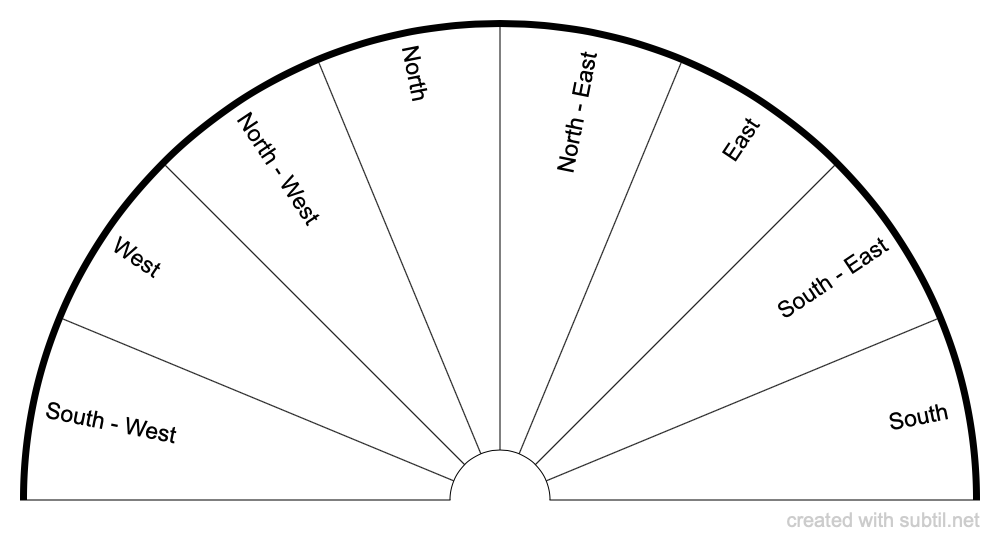 Directions Chart
This chart is used to find the directions in your questions. Example : Dear Pendulum show me in which direction I can find my golden chain ?, which direction should have have the holiday ? sleep ? etc.
Classified in : Dowsing
Display the contents of the chart
Group South - West
West
North - West
North
North - East
East
South - East
South

To discover

offers a biometer generator and a space to share dowsing charts.
All the charts available on the site can be freely downloaded and printed
💙 Thanks to all users for this wonderful comm'one!