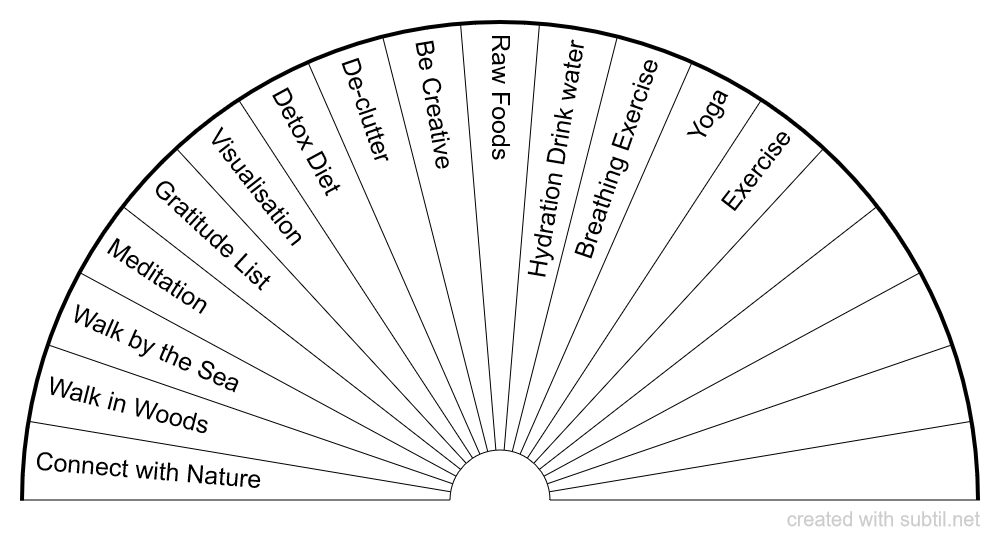 Well-Being Action's ( with blanks )
Immediate actions to increase your vibration.
Classified in : Dowsing Health Care
Display the contents of the chart
Group Connect with Nature
Walk in Woods
Walk by the Sea
Meditation
Gratitude List
Visualisation
Detox Diet
De-clutter
Be Creative
Raw Foods
Hydration Drink water
Breathing Exercise
Yoga
Exercise






To discover

offers a biometer generator and a space to share dowsing charts.
All the charts available on the site can be freely downloaded and printed
💙 Thanks to all users for this wonderful comm'one!