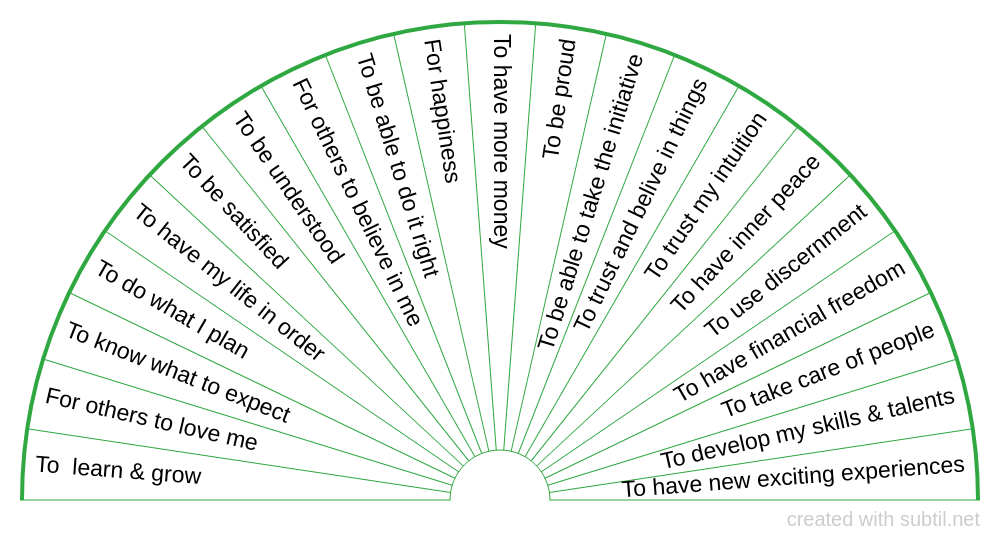 Human needs 3
What needs are not being met?
Classified in : Health Care
Display the contents of the chart
Group To learn & grow
For others to love me
To know what to expect
To do what I plan
To have my life in order
To be satisfied
To be understood
For others to believe in me
To be able to do it right
For happiness
To have more money
To be proud
To be able to take the initiative
To trust and belive in things
To trust my intuition
To have inner peace
To use discernment
To have financial freedom
To take care of people
To develop my skills & talents
To have new exciting experiences

Linked charts
The following charts are in the same theme as chart "Human needs 3", they will bring you additional answers to deepen your research.

offers a biometer generator and a space to share dowsing charts.
All the charts available on the site can be freely downloaded and printed
💙 Thanks to all users for this wonderful comm'one!