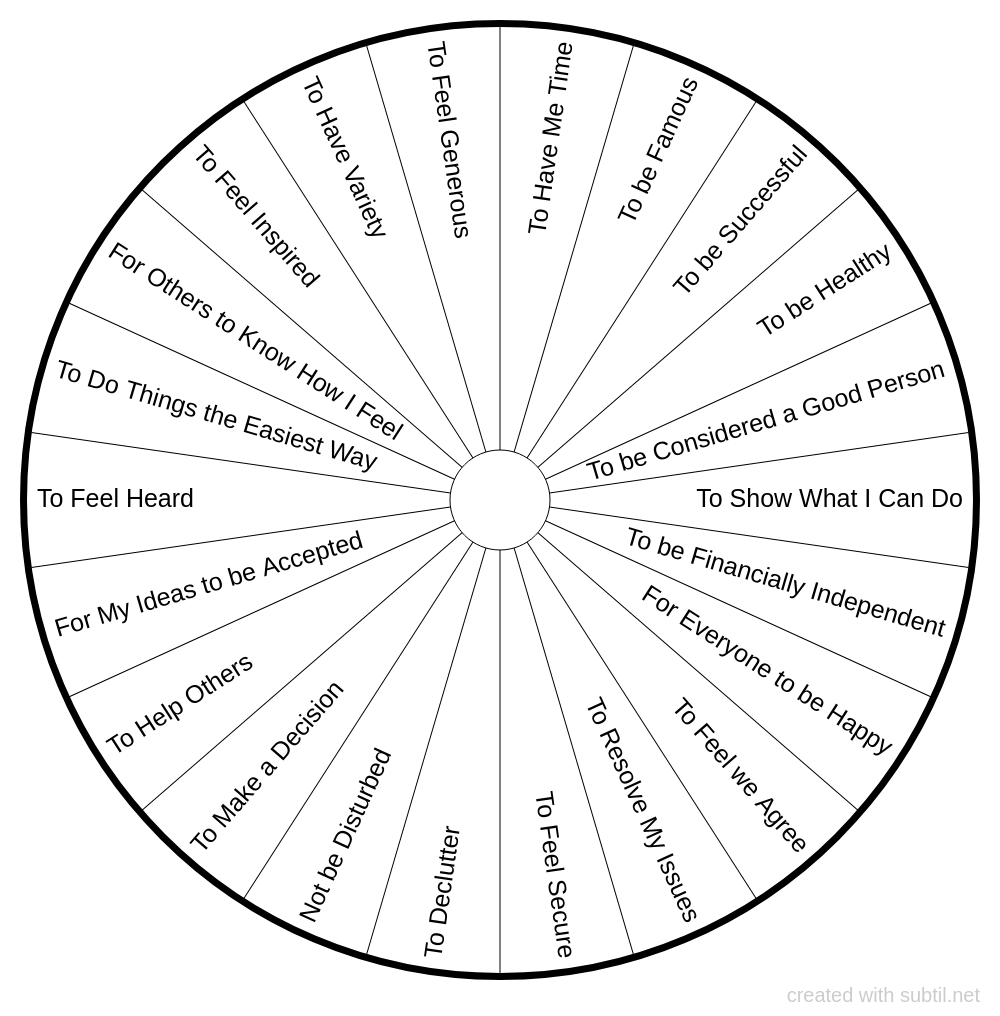 Human needs
What needs are not being met?
Classified in : Health Care
Display the contents of the chart
Group To Declutter
Not be Disturbed
To Make a Decision
To Help Others
For My Ideas to be Accepted
To Feel Heard
To Do Things the Easiest Way
For Others to Know How I Feel
To Feel Inspired
To Have Variety
To Feel Generous
To Have Me Time
To be Famous
To be Successful
To be Healthy
To be Considered a Good Person
To Show What I Can Do
To be Financially Independent
For Everyone to be Happy
To Feel we Agree
To Resolve My Issues
To Feel Secure

Linked charts
The following charts are in the same theme as chart "Human needs", they will bring you additional answers to deepen your research.

offers a biometer generator and a space to share dowsing charts.
All the charts available on the site can be freely downloaded and printed
💙 Thanks to all users for this wonderful comm'one!