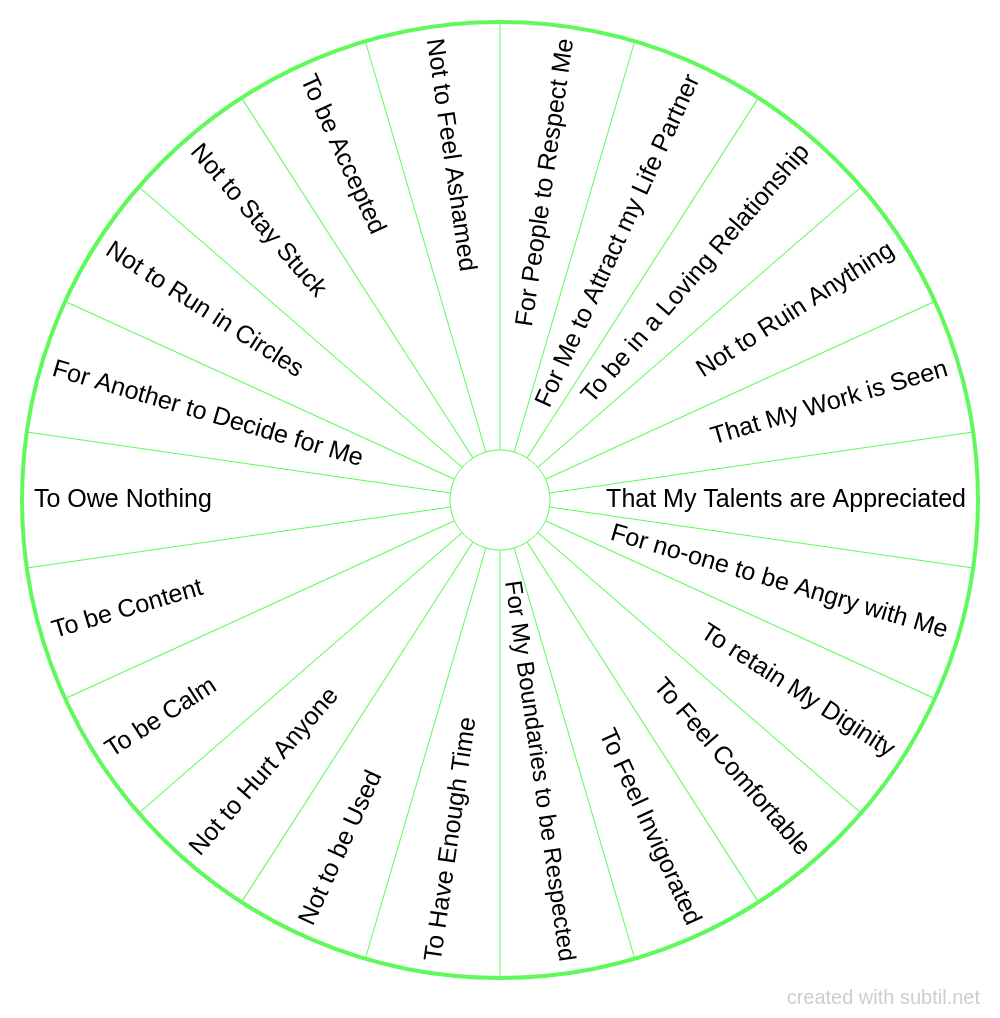 Human needs 2
What needs are not being Met?
Classified in : Health Care
Display the contents of the chart
Group To Have Enough Time
Not to be Used
Not to Hurt Anyone
To be Calm
To be Content
To Owe Nothing
For Another to Decide for Me
Not to Run in Circles
Not to Stay Stuck
To be Accepted
Not to Feel Ashamed
For People to Respect Me
For Me to Attract my Life Partner
To be in a Loving Relationship
Not to Ruin Anything
That My Work is Seen
That My Talents are Appreciated
For no-one to be Angry with Me
To retain My Diginity
To Feel Comfortable
To Feel Invigorated
For My Boundaries to be Respected

Linked charts
The following charts are in the same theme as chart "Human needs 2", they will bring you additional answers to deepen your research.

offers a biometer generator and a space to share dowsing charts.
All the charts available on the site can be freely downloaded and printed
💙 Thanks to all users for this wonderful comm'one!