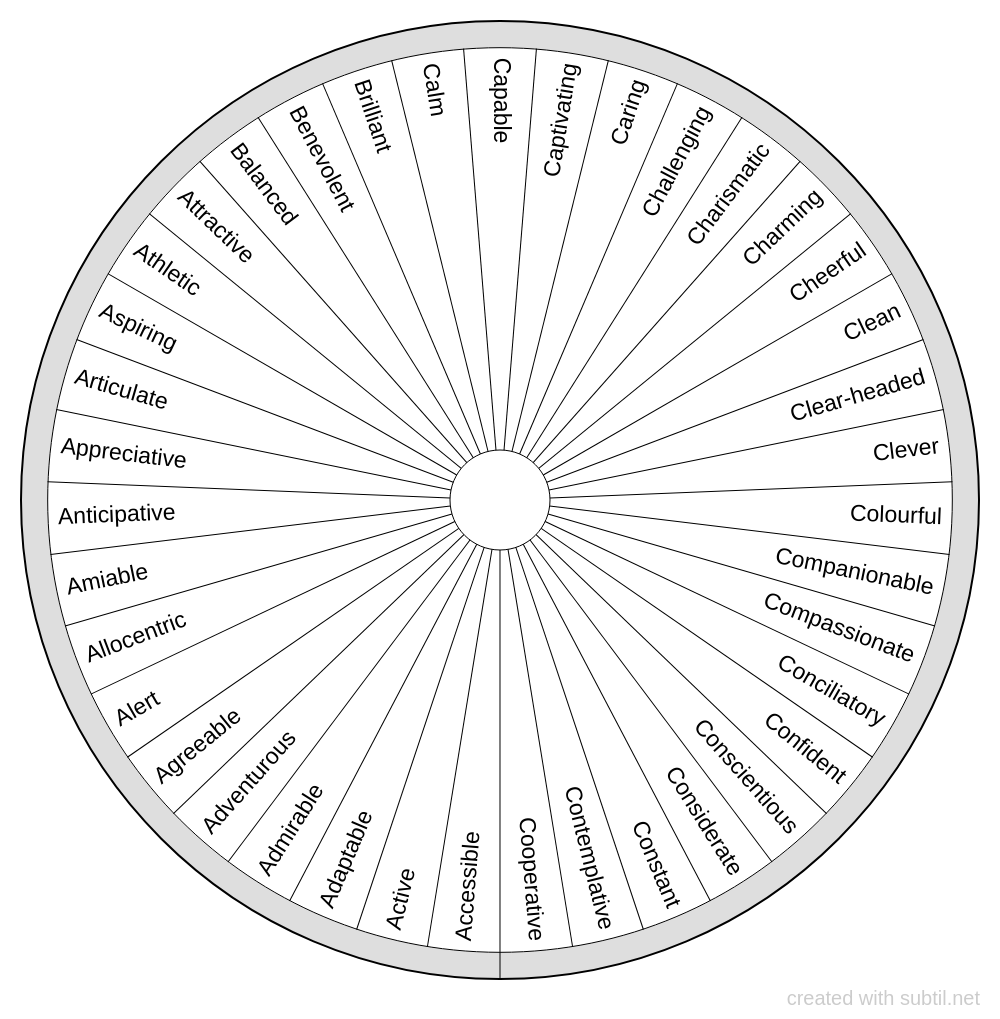 Personality traits - Positive - 1
Chart 1 of personality traits.
Classified in : Dowsing
Display the contents of the chart
Group

New group 1 Accessible
Active
Adaptable
Admirable
Adventurous
Agreeable
Alert
Allocentric
Amiable
Anticipative
Appreciative
Articulate
Aspiring
Athletic
Attractive
Balanced
Benevolent
Brilliant
Calm
Capable
Captivating
Caring
Challenging
Charismatic
Charming
Cheerful
Clean
Clear-headed
Clever
Colourful
Companionable
Compassionate
Conciliatory
Confident
Conscientious
Considerate
Constant
Contemplative
Cooperative

Linked charts
The following charts are in the same theme as chart "Personality traits - Positive - 1", they will bring you additional answers to deepen your research.

offers a biometer generator and a space to share dowsing charts.
All the charts available on the site can be downloaded and printed
💙 Thanks to all users for this wonderful comm'one!