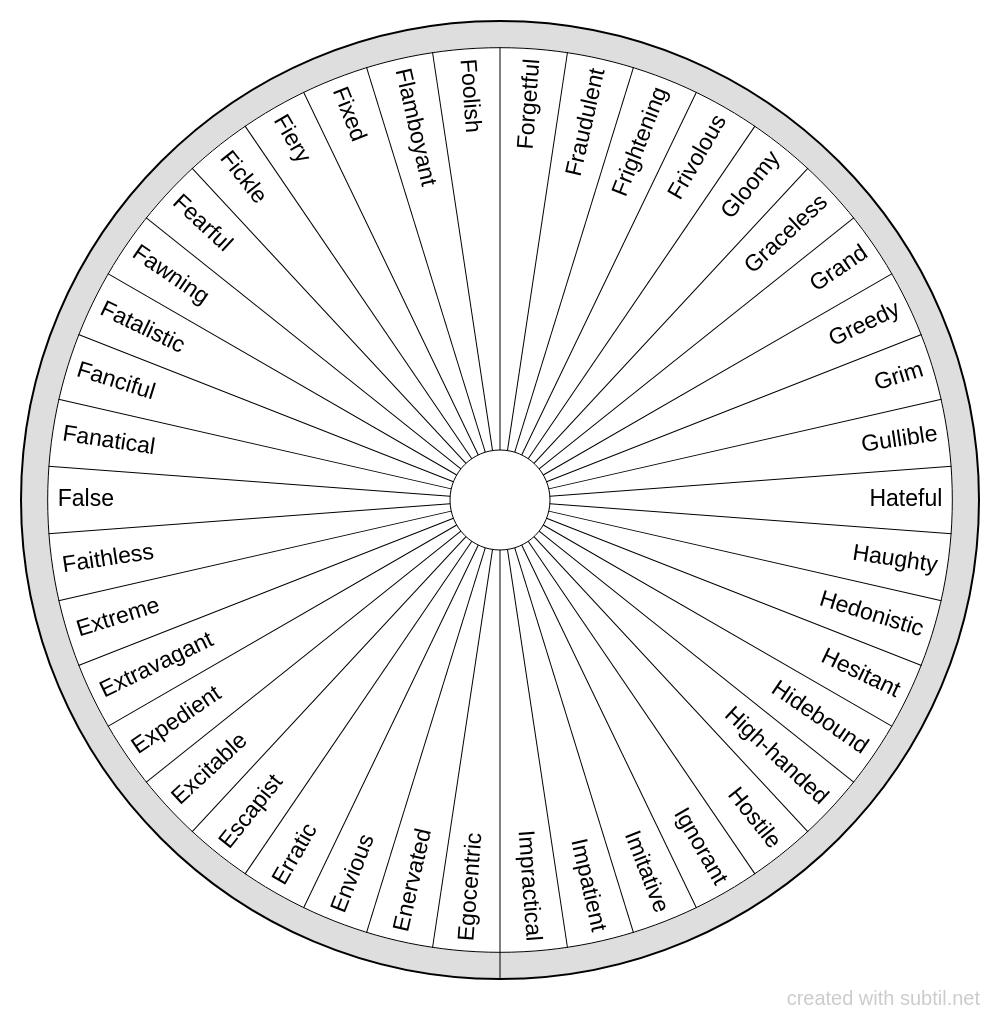 Personality traits - Negative - 12
Chart 12 of personality traits
Classified in : Dowsing
Display the contents of the chart
Group

New group 1 Egocentric
Enervated
Envious
Erratic
Escapist
Excitable
Expedient
Extravagant
Extreme
Faithless
False
Fanatical
Fanciful
Fatalistic
Fawning
Fearful
Fickle
Fiery
Fixed
Flamboyant
Foolish
Forgetful
Fraudulent
Frightening
Frivolous
Gloomy
Graceless
Grand
Greedy
Grim
Gullible
Hateful
Haughty
Hedonistic
Hesitant
Hidebound
High-handed
Hostile
Ignorant
Imitative
Impatient
Impractical

Linked charts
The following charts are in the same theme as chart "Personality traits - Negative - 12", they will bring you additional answers to deepen your research.

offers a biometer generator and a space to share dowsing charts.
All the charts available on the site can be downloaded and printed
💙 Thanks to all users for this wonderful comm'one!