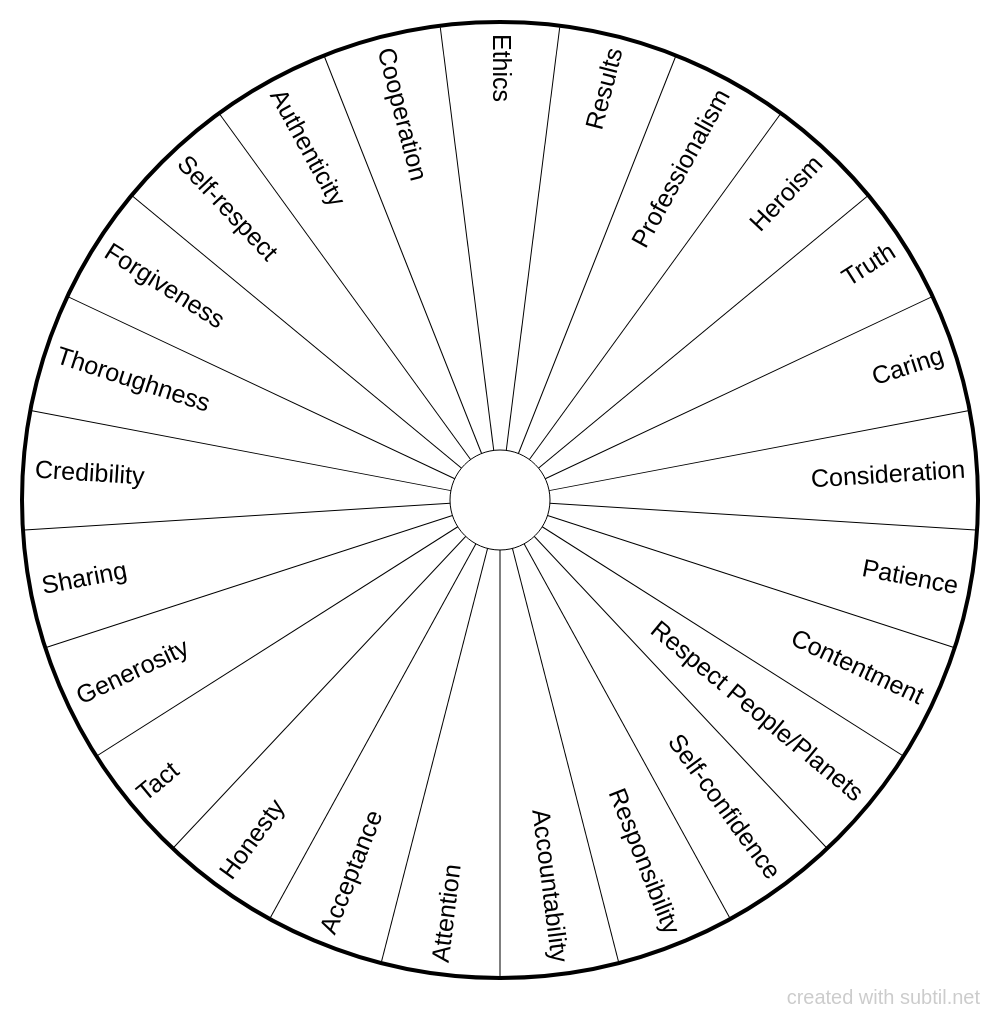 Values
Check what you value personally.
What values are out of balance?
What values do I need to work on?
Classified in : Health Care
Display the contents of the chart
Group Attention
Acceptance
Honesty
Tact
Generosity
Sharing
Credibility
Thoroughness
Forgiveness
Self-respect
Authenticity
Cooperation
Ethics
Results
Professionalism
Heroism
Truth
Caring
Consideration
Patience
Contentment
Respect People/Planets
Self-confidence
Responsibility
Accountability

To discover

offers a biometer generator and a space to share dowsing charts.
All the charts available on the site can be freely downloaded and printed
💙 Thanks to all users for this wonderful comm'one!