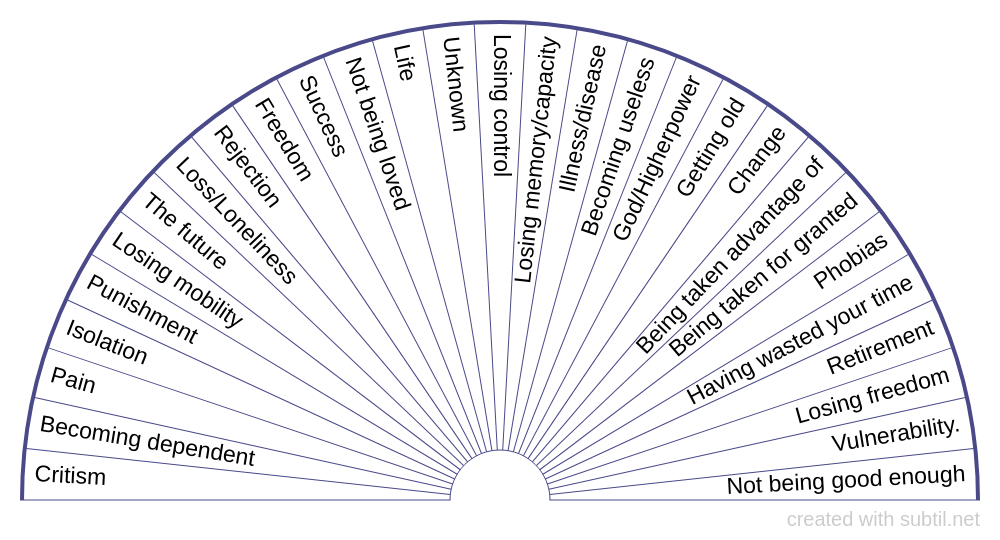 Deep fears
Check what fears are affecting your life now?
Clear to zero.
Classified in : Dowsing
Display the contents of the chart
Group Critism
Becoming dependent
Pain
Isolation
Punishment
Losing mobility
The future
Loss/Loneliness
Rejection
Freedom
Success
Not being loved
Life
Unknown
Losing control
Losing memory/capacity
Illness/disease
Becoming useless
God/Higherpower
Getting old
Change
Being taken advantage of
Being taken for granted
Phobias
Having wasted your time
Retirement
Losing freedom
Vulnerability.
Not being good enough

To discover

offers a biometer generator and a space to share dowsing charts.
All the charts available on the site can be freely downloaded and printed
💙 Thanks to all users for this wonderful comm'one!