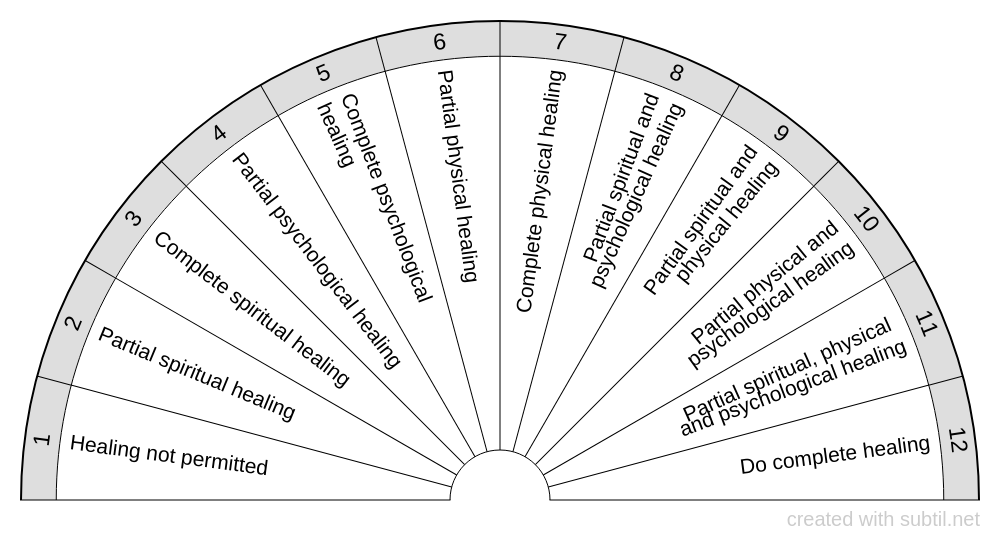 Healing permissions
Determine healing permissions based on karmic purposes.
Classified in : Health Care
Display the contents of the chart
Group 1
2
3
4
5
6
7
8
9
10
11
12

New group 1 Healing not permitted
Partial spiritual healing
Complete spiritual healing
Partial psychological healing
Complete psychological healing
Partial physical healing
Complete physical healing
Partial spiritual and psychological healing
Partial spiritual and physical healing
Partial physical and psychological healing
Partial spiritual, physical and psychological healing
Do complete healing

To discover

offers a biometer generator and a space to share dowsing charts.
All the charts available on the site can be freely downloaded and printed
💙 Thanks to all users for this wonderful comm'one!