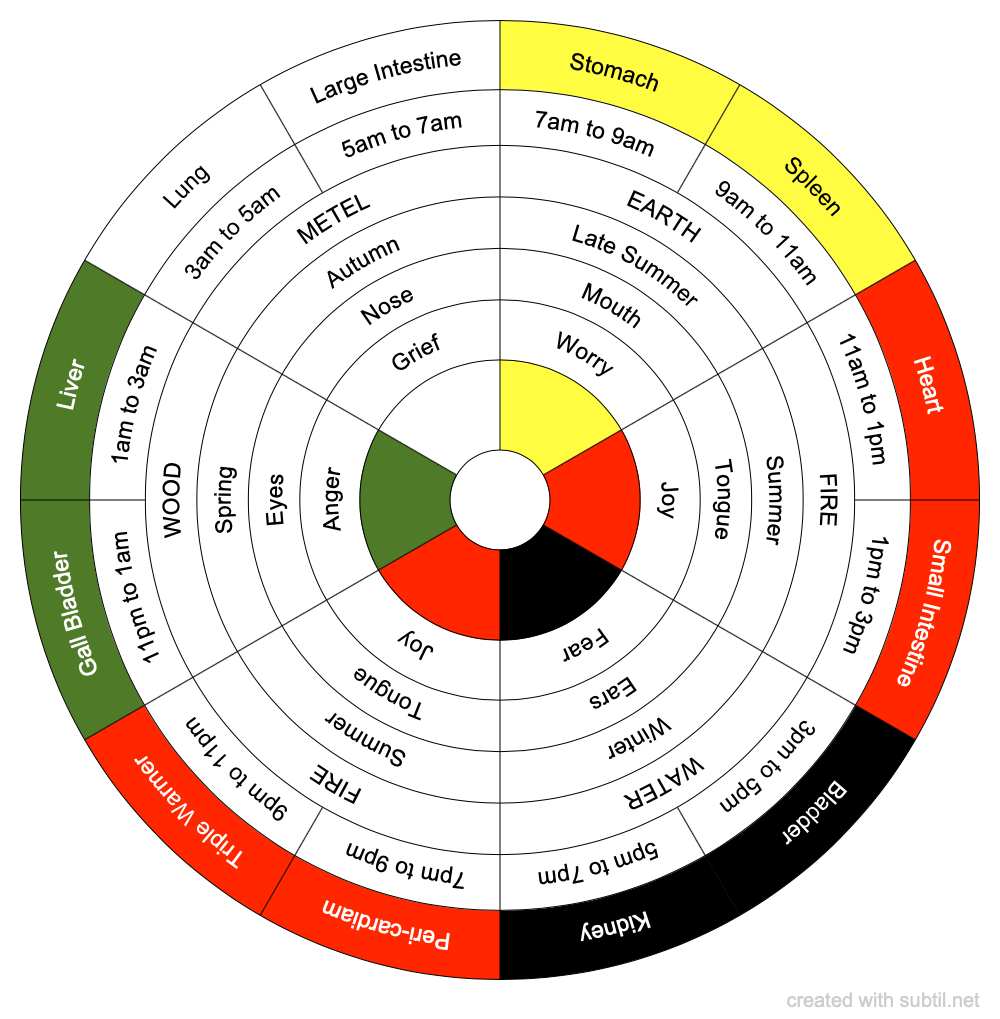 Meridian - Biorhythm Chart
Meridian - Biorhythmic chart is used to find the energy level of the organs and its associated active time, emotion and emotions.
Classified in : Dowsing Health Care
Display the contents of the chart
Group Peri-cardiam
Triple Warmer
Gall Bladder
Liver
Lung
Large Intestine
Stomach
Spleen
Heart
Small Intestine
Bladder
Kidney

New group 1 7pm to 9pm
9pm to 11pm
11pm to 1am
1am to 3am
3am to 5am
5am to 7am
7am to 9am
9am to 11am
11am to 1pm
1pm to 3pm
3pm to 5pm
5pm to 7pm

New group 2 FIRE
WOOD
METEL
EARTH
FIRE
WATER

New group 3 Summer
Spring
Autumn
Late Summer
Summer
Winter

New group 5 Tongue
Eyes
Nose
Mouth
Tongue
Ears

New group 5 Joy
Anger
Grief
Worry
Joy
Fear

To discover

offers a biometer generator and a space to share dowsing charts.
All the charts available on the site can be freely downloaded and printed
💙 Thanks to all users for this wonderful comm'one!