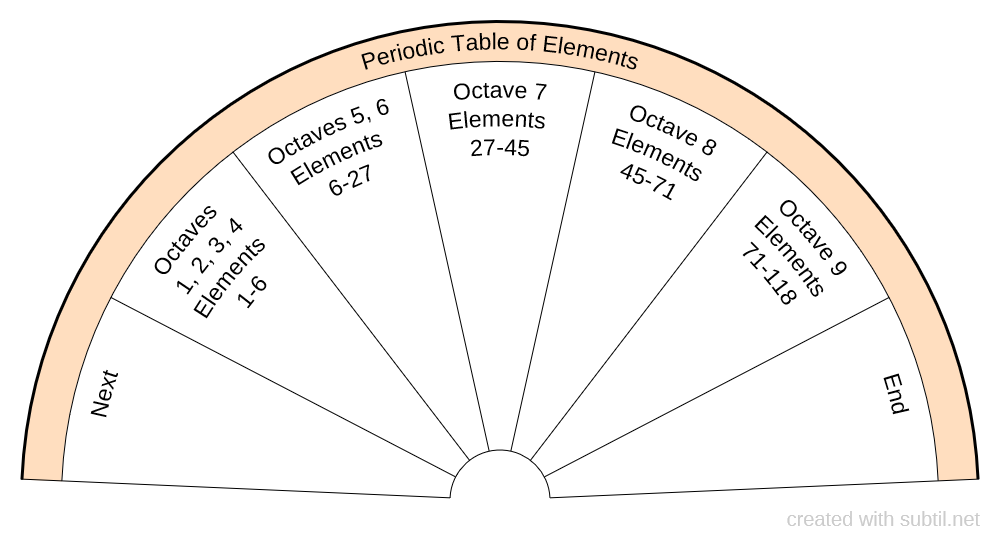 Octave Periodic Table of Elements
Chart finder for Walter Russel's Periodic Table of Elements Octaves one thru 10. 6 charts plus this one.
Classified in : Dowsing
Display the contents of the chart
Name Periodic Table of Elements

Charts Next
Octaves 1, 2, 3, 4 Elements 1-6
Octaves 5, 6 Elements 6-27
Octave 7 Elements 27-45
Octave 8 Elements 45-71
Octave 9 Elements 71-118
End

Linked charts
The following charts are in the same theme as chart "Octave Periodic Table of Elements", they will bring you additional answers to deepen your research.

offers a biometer generator and a space to share dowsing charts.
All the charts available on the site can be freely downloaded and printed
💙 Thanks to all users for this wonderful comm'one!