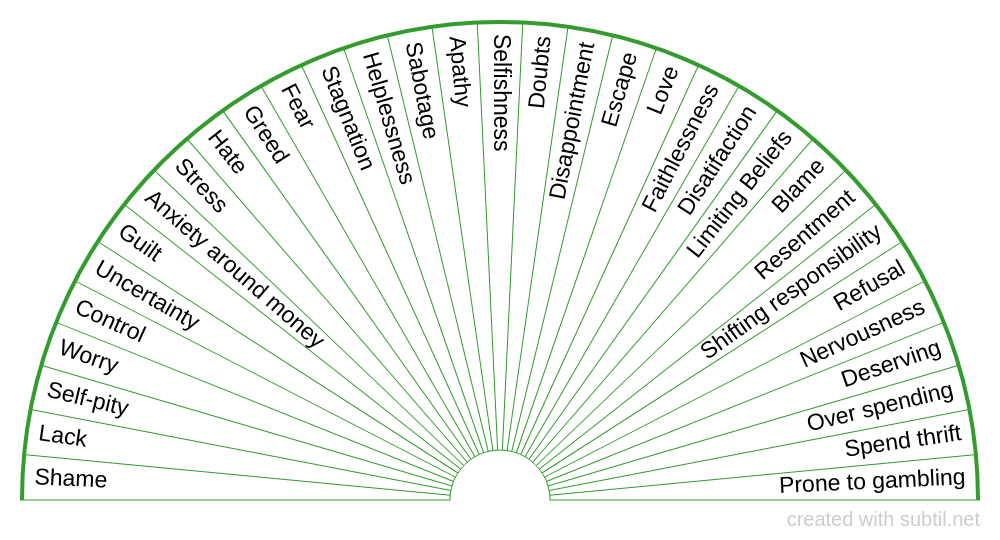 Relationship with money
What is my relationship with money?
What energy am I running?
How can I improve my relationship with money?
What energy needs clearing to zero?
Classified in : Dowsing
Display the contents of the chart
Group Shame
Lack
Self-pity
Worry
Control
Uncertainty
Guilt
Anxiety around money
Stress
Hate
Greed
Fear
Stagnation
Helplessness
Sabotage
Apathy
Selfishness
Doubts
Disappointment
Escape
Love
Faithlessness
Disatifaction
Limiting Beliefs
Blame
Resentment
Shifting responsibility
Refusal
Nervousness
Deserving
Over spending
Spend thrift
Prone to gambling

To discover

offers a biometer generator and a space to share dowsing charts.
All the charts available on the site can be freely downloaded and printed
💙 Thanks to all users for this wonderful comm'one!