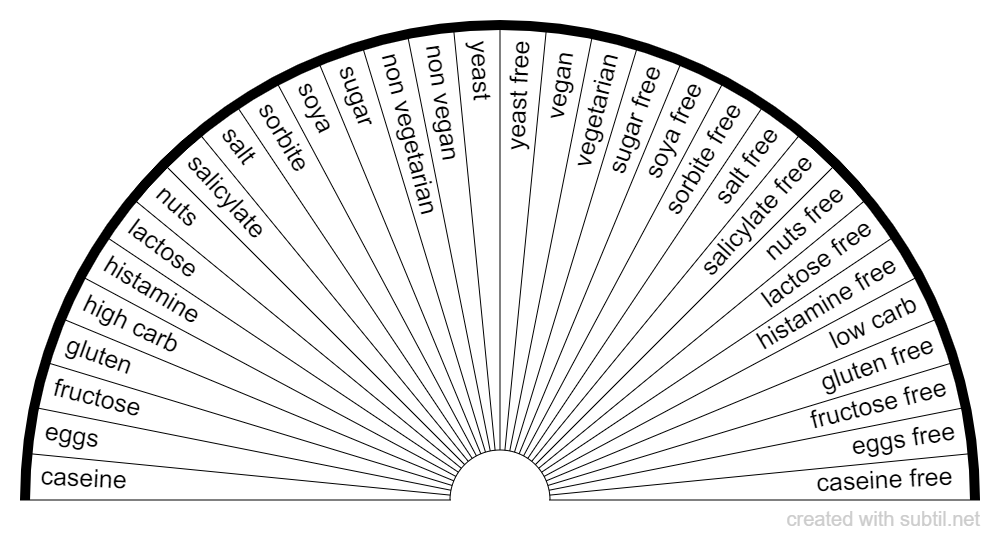 Intolerance
To fine tune what is tolerable or beneficial for your body.
Classified in : Naturopathy
Display the contents of the chart
Group caseine
eggs
fructose
gluten
high carb
histamine
lactose
nuts
salicylate
salt
sorbite
soya
sugar
non vegetarian
non vegan
yeast
yeast free
vegan
vegetarian
sugar free
soya free
sorbite free
salt free
salicylate free
nuts free
lactose free
histamine free
low carb
gluten free
fructose free
eggs free
caseine free

To discover

offers a biometer generator and a space to share dowsing charts.
All the charts available on the site can be downloaded and printed
💙 Thanks to all users for this wonderful comm'one!