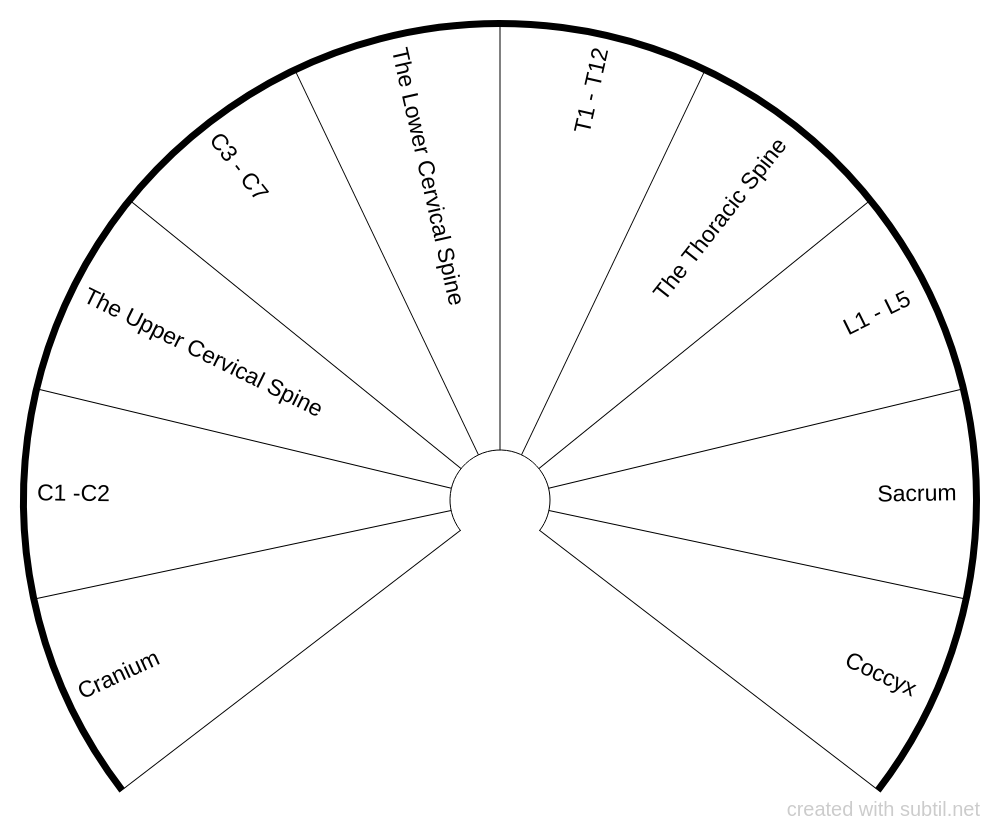 Spinal Level Gateway #2
This Chart Is Part 2 Of The Spinal Gateway For Spinal Blockages , This is the spinal level and symptoms of spinal blockages.
Classified in : Health Care
Display the contents of the chart
Group Cranium
C1 -C2
The Upper Cervical Spine
C3 - C7
The Lower Cervical Spine
T1 - T12
The Thoracic Spine
L1 - L5
Sacrum
Coccyx

Linked charts
The following charts are in the same theme as chart "Spinal Level Gateway #2 ", they will bring you additional answers to deepen your research.
This is a chart based on gateways and blockages withn your spine. Here at the gateways and Nerve Supply . Chart #2 is the symptoms of spinal blockages and Spinal Level

offers a biometer generator and a space to share dowsing charts.
All the charts available on the site can be freely downloaded and printed
💙 Thanks to all users for this wonderful comm'one!