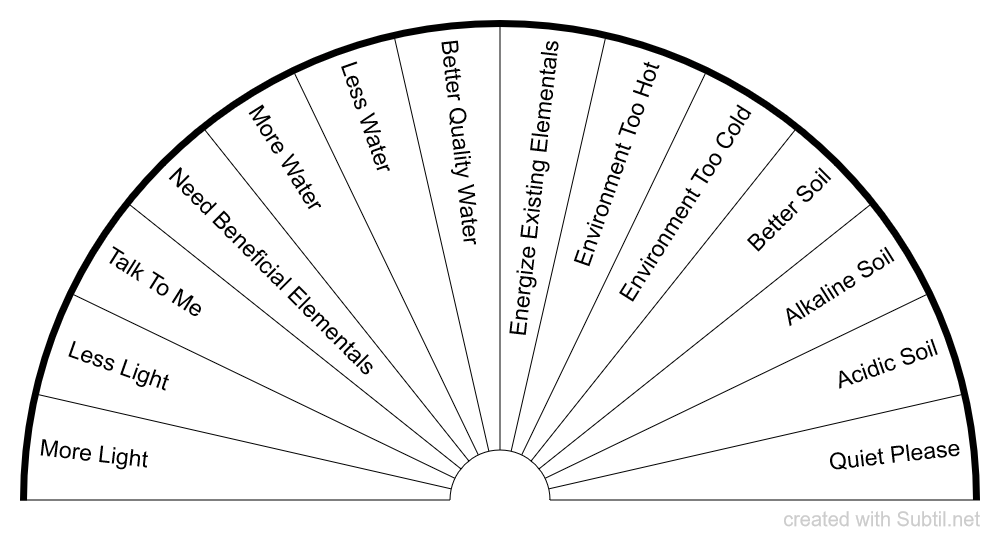 Plant Life
Take some "guess" work out of plant life communication.
Classified in : Dowsing
Display the contents of the chart
Group More Light
Less Light
Talk To Me
Need Beneficial Elementals
More Water
Less Water
Better Quality Water
Energize Existing Elementals
Environment Too Hot
Environment Too Cold
Better Soil
Alkaline Soil
Acidic Soil
Quiet Please

To discover

offers a biometer generator and a space to share dowsing charts.
All the charts available on the site can be freely downloaded and printed
💙 Thanks to all users for this wonderful comm'one!